Gifu COC+ Project Promotion Consortium Executive Member and Appraisal Meeting
Gifu University held a Gifu COC+* Project Promotion Consortium Executive Member and Appraisal Meeting at Gifu University Satellite Campus on July 13, 2018.
The Gifu COC+ Project Promotion Consortium was created to promote the COC+ program titled, Make a big step at Gifu × Bring a Plus to Gifu: joint development of a region-oriented business leader. The consortium comprises universities, Gifu Prefectural Government, and private businesses. Its main purposes are; 1) develop human resources best suited to the needs of industries, 2) create jobs through collaboration among business-government-academia.
The executive member meeting was attended by the representatives of member organizations. The attendees made reports on achievements in 2017 and ongoing projects in 2018. The meeting was followed by an opinion-exchange session among participants.
Selected representatives from each organization announced their assessment results for the programs executed in 2017, and mid-term reports on achievements from 2015 to 2017.
External appraisals for the consortium's activities will be conducted by the appraisal special committee consisting of experts and scholars through reviewing the consortium's assessment results.
*COC+ (Center of Community Program for Local Revitalization) projects: projects of the Ministry of Education, Culture, Sports, Science and Technology (MEXT). Their objectives include assembling people together to regions for revitalization by: - offering attractive job opportunities to students in collaboration with universities, local governments and businesses and, - supporting university's curriculum reform efforts necessary to cultivate personnel sought by regions.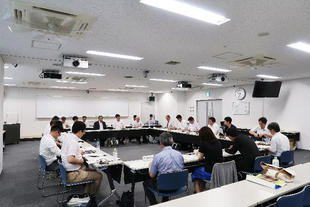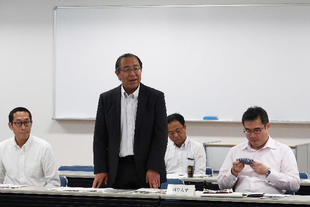 2018.08.08
Internal links
Original sites
External links
File links