The 5th English Circle of Friends with Ms. Gaelle Lagrouas
The Gifu University Head Office for Glocalization (GHOGL) hosts an English conversation gathering on campus called, "English Circle of Friends" twice a month during the lunch break. Japanese students, international students, faculty and administrative staff are all welcome to enjoy English conversations in a casual setting. The session is designed to offer participants the opportunity to communicate in English.
In the 5th English Circle of Friends on July 11, 2018, Ms. Gaelle Lagrouas (from France), Coordinator for International Relations (CIR) at Gifu Prefectural Government office was invited to Gifu University as a special guest for the "TWO TRUTHS AND A LIE" game. In this game, a speaker gives three pieces of information about him/her, and the rest tells which information is false.
Before the game started, Ms. Lagrouas and Mr. Raymond Co, Specially-Appointed Associate Professor of GHOGL demonstrated how to play the game in front of the people. Throughout the game, active communications in English continued by the participants to find out which information was true and which was not about speakers. Ms. Lagrouas also took part and enjoyed conversations with the participants.
Fifteen people attended in the 5th session and some of the post-session survey read, "Through the questions of mine and others in the group, I heard a lot about my friends and volunteer activities overseas," "I wanted to enjoy the session a bit longer."
The 5th session was the last session for the first semester 2018, and we all look forward to welcoming everyone's participation in the new, exciting sessions starting in October.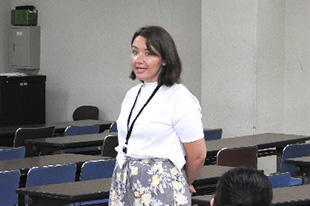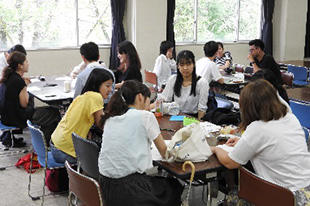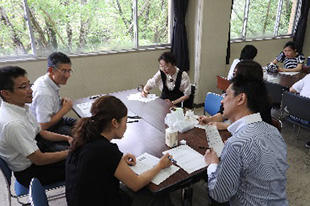 2018.07.26
Internal links
Original sites
External links
File links