The 31st Summer School (inbound) 2018 starts
Gifu University Head Office for Glocalization (GHOGL) launched the Summer School (inbound) 2018 on June 27, 2018. A total of 13 international students study in Gifu University until the end of July. They are all from the Gifu University partner universities overseas: Kasetsart University (Thailand), Northern Kentucky University (USA), the National University of Malaysia (Malaysia), University of Electronic Science and Technology of China, Guangxi University (China), and Mokpo University (S. Korea).
The summer school program started 31 years ago, and it opens every year for the international students coming from Gifu University's overseas partner universities. Besides attending Japanese classes and Japanese culture experience activities, the students will visit Seki City (to see cutlery industry), Toki City (to experience pottery-making) and Gujo City, all within Gifu Prefecture. The students are also invited to a four-day homestay program in Gujo City. Nogaku (Noh and Kyogen Japanese traditional performing art) workshop, watching sumo bouts and other unique culture programs are also ready for the students. Summer school students stay at Gifu University off-campus accommodation with the Gifu University students ("Japanese tutors") for about a month and will enjoy meals and study together. They will form a strong bond by spending a lot time together. Many Japanese tutors later studied abroad after they experienced helping and supporting international students in summer schools.
After the Opening Ceremony, Orientation and Campus Tour, the students were invited to attend the Welcome Party on June 27. First, they introduced themselves and talked about their majors and hobbies in Japanese. At this informal gathering, they soon opened up and enjoyed conversations for a while.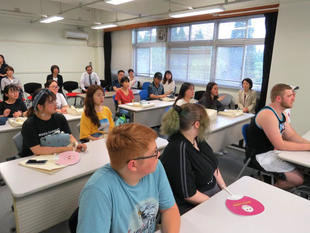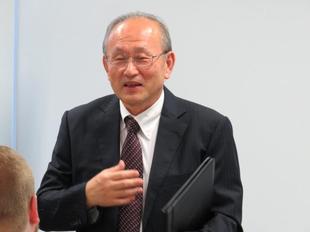 2018.07.09
Internal links
Original sites
External links
File links