The 2nd English Circle of Friends with Ms. Sevgi Cevik
Gifu University Head Office for Glocalization (GHOGL) hosts an English conversation gathering on campus called, "English Circle of Friends" twice a month during the lunch break. Japanese students, international students, faculty and administrative staff are all welcome to enjoy English conversations in a casual setting. The session is designed to offer participants the opportunity to communicate in English.
In the 2nd English Circle of Friends on May 23, 2018, Ms. Sevgi Cevik (from Turkey), Coordinators for International Relations (CIRs) at Gifu Prefectural Government office was invited to Gifu University as a special guest for the "SHOW and TELL" session.
Ms. Sevgi Cevik and Mr. Raymond Co, Specially-Appointed Associate Professor of GHOGL and two international student tutors introduced pictures of foods, celebrities and famous scenic spots of their respective home countries to the participants and exchanged opinions.
Twenty-five people including students and faculty members attended the session. The questionnaires collected afterward were full of positive comments: "It was really fun to know a lot about foods, meanings of national flags and people in different countries." "This is my first attendance and enjoyed a lot. I would like to join the next session, too." The English Circle of Friends will continue to provide a venue for students, teaching and administrative staff to experience lively intercultural exchange and interactions on campus.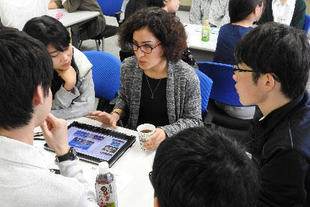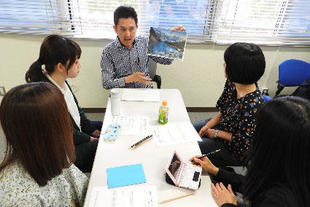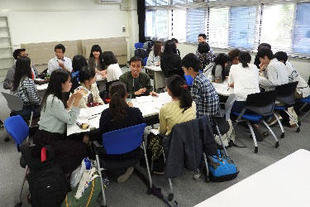 2018.06.07
Internal links
Original sites
External links
File links