Spring Flower Festival
A Spring Flower Festival was held at the Gifu Field Science Center of the Faculty of Applied Biological Sciences on April 25, 2018.

Flowers and vegetable seedlings cultivated at the center were sold at discount prices to the university staff and the citizens.

Salvia, marigold flowers as well as summer vegetables such as eggplants, tomatoes, cucumbers and pumpkins, etc. were sold well. In addition, Gifu University's brand green plant, "Fairly Wing" was for sale and many people bought the plant on this day.

The university staff who have cultivated flowers and vegetables were busy with explaining the details of their products to the buyers. The festival was quite a success with a huge turnout of approximately 290 people including citizens, university staff.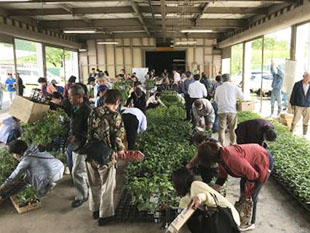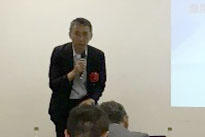 2018.05.08
Internal links
Original sites
External links
File links