The 2nd River Basin Conservation Promotion Seminar
Gifu University River Basin Research Center is promoting joint research programs with relevant research communities and human resource development with the following goals in mind; create "water basin area conservation studies" for realization sustainable water basin areas through interdisciplinary research which includes comprehensive analysis and prediction of changes in river basins, ecosystem services and risk assessment efforts against natural disasters.

As part of these efforts, the 2nd Basin Conservation Promotion Seminar, "2nd International Symposium of River Basin Studies - towards the interdisciplinary study of the sustainable utilization and management of river basin systems -" was held at Gifu University on March 8 and 9, 2018.

On the first day of March 8, the seminar started with opening speeches by Professor Yoshio Awaya, Director of the River Basin Research Center and Dr. Hideto Fukushi, Executive Director for Academic Research and Information, Vice President. They were followed by seven research presentations and reporting of the activities at Takayama Field Station, a summary of Gifu University Rearing Program for Basin Water Environmental Leaders (BWEL), and ongoing programs at joint research support offices.

At the international symposium on March 9, after President Hisataka Moriwaki's opening remarks, four guest speakers including those from China gave their speeches. Students and researchers later introduced their research activities by posters (27 in total) at the poster session.

Sixty-one people (19 were from outside the campus, 12 were international students) attended the seminar for two days and they engaged in active cross-sectional exchanges beyond academic fields, nations and regions. They also made many proposals for future joint research programs.

The River Basin Research Center will continue to facilitate joint activities working closely with communities and hold seminars every year for the development of Gifu University's water basin conservation initiatives in the future.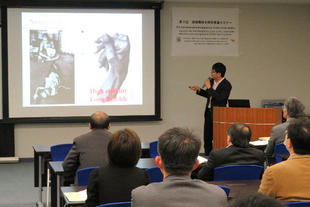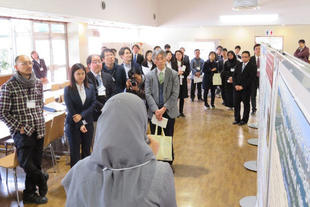 2018.04.03
Internal links
Original sites
External links
File links