Financial Services Agency Award 2017
Professor Chiho Oyabu of Home Economics Education, Faculty of Education, Gifu University was presented the Financial Services Agency Award 2017 for her longtime work of promoting financial knowledge to the public.

The award is designed to give credit to person(s) or organizations for their efforts of promoting and enhancing the level of financial knowledge among people in hopes of further acceleration of education on finances and economy for the public.

Professor Oyabu was presented the award for her constant endeavor of dissemination and enhancement of financial knowledge among people by way of giving speeches and instructions to teaching staff for years. She takes advantage of her rich expertise and abundant experiences as a university professor and used her unique educational materials to teach economy from elementary school students to senior citizens.

Professor Oyabu reported her prize-winning to President Histataka Moriwaki on March 16, 2018. In the meeting, she said, "I start to teach second grade students at elementary schools by using a "Life Planning Game," of my own making, and give them pieces of advice about how to make both ends meet." President Moriwaki replied, "It is a good experience for children to know how to use their money from an early age, and such a knowledge will help them succeed in society after school graduation."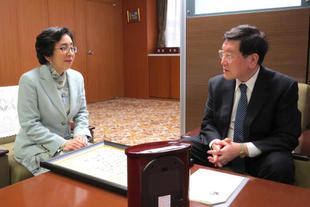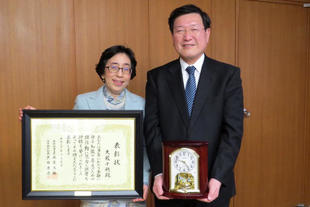 2018.03.29
Internal links
Original sites
External links
File links