Minamo Comes to Gifu University-Affiliated Elementary School "For Better Physical Coordination at Home"
Minamo, a mascot of "Gifu Land of Clear Waters" of Gifu Prefecture visited Gifu University Faculty of Education-Affiliated Elementary School on February 28, 2018 and joined the second-grade students' (105 students) special physical education class.

The special program was created by Professor Kayo Kumagai of Health and Physical Education, Faculty of Education after her one-month survey for second-grade students concerning "Children's Physical Excise at Home." She also produced a unique exercise DVD in cooperation with parents and the staff of Health and Physical Education Course of the Faculty of Education. It is designed to encourage children to exercise on regular basis while enjoying listening and dancing in tune with the DVD.

Many parents were impressed with the DVD because they saw children having a lot of fun taking exercise and learning motor skills at home.

"I am so happy exercising with Minamo," "I want to practice more," and "I want to play with Minamo by practicing much harder." These are the comments made by the children. The participants reaffirmed the importance of regular exercise of children for their better physical coordination.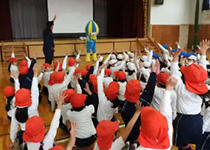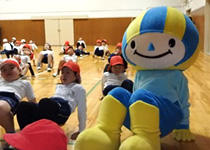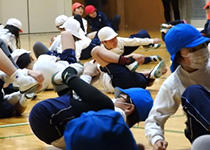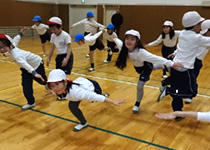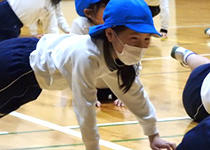 2018.03.19
Internal links
Original sites
External links
File links