Gifu Prefecture International Student Internship Briefing Session
Gifu University Head Office for Glocalization (GHOGL) hosted Gifu Prefecture International Student Internship Briefing Session at the International Student Center on February 7, 2018.

The session was held as part of Aigi (short for Aichi and Gifu Prefecture) Career Development Consortium for International Students, Career Development Program for International Students Commissioned by Ministry of Education, Culture, Sports, Science and Technology (MEXT). Twenty-three students including nine international students attended the session.

At the beginning, Dr. Fumiaki Suzuki, Executive Director for International Affairs and Public Relations made an opening speech. It was followed by a speech made by Mr. Tatsuya Mori of the Department of Commerce, Labor and Industry, Gifu Prefectural Government. He spoke about "Job-Seeking Promotion Programs for International Students within Gifu Prefecture." Man to Man Animo, Co., Ltd. in charge of the consortium operations introduced sixteen companies which accept international students through their internship programs.

In the following second session, each one of the students in attendance was given an opportunity to meet with the company representatives for more information.

"The briefing session meant a lot to me." "I wanted to participate in some of the internship programs." These are the comments made by the students. They all tell us that the session was quite beneficial to everyone attended.

GHOGL will endeavor to provide more job opportunities in Japan to international students through collaboration with Gifu Prefectural Government. Among others, we will facilitate the internship programs to help international students' job-seeking activities, one of the most important consortium operations.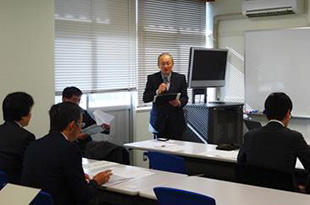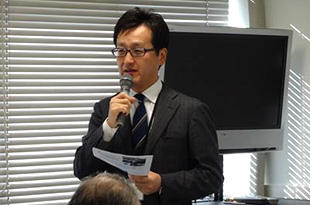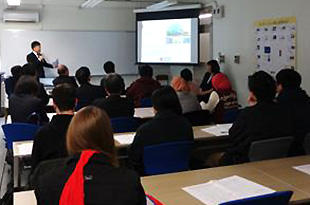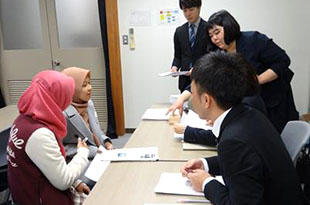 2018.03.08
Internal links
Original sites
External links
File links