Meeting with Company President
Gifu University Head Office for Glocalization (GHOGL) hosted Meeting with Company President for international students at the University Library on January 30, 2018.

The meeting was held as part of Aigi (short for Aichi and Gifu Prefecture) Career Development Consortium for International Students, Career Development Program for International Students Commissioned by the Ministry of Education, Culture, Sports, Science and Technology (MEXT). The major objectives of this meeting are to offer international students an opportunity to listen to "a real intent of a company president" and "a genuine opinion of a manager" from the company executives. Eight international students attended the meeting.

Firstly, President of Sanko Electric Co., Ltd., Mr. Hironori Saigusa gave an overview about his company in the slide presentation and by distributing company pamphlets. He talked about work and missions of the president, purposes of the company and its competitive advantages.

In the subsequent dinner meeting, eight students engaged in a casual talking with Mr. Saigusa. The following are the comments made by the students: "It was a rare opportunity for me to listen to the opinions from the company president firsthand." "It was really fun. I came to realize that Japanese companies like Sanko are placing high expectations on international students." "I would like to know more about Sanko in the future." The meeting was a real success.

GHOGL will work hard to promote "Career Education for Corporate Culture in Japan", one of the key elements for international students to find employment in Japan and Japanese companies overseas.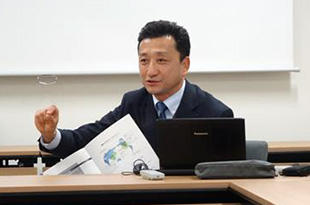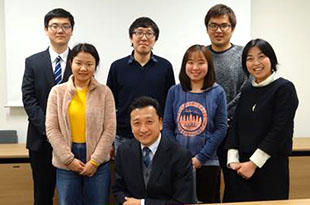 2018.03.08
Internal links
Original sites
External links
File links