Gifu Pharmaceutical University Open Symposium
Gifu Pharmaceutical University and Gifu University co-hosted Gifu Pharmaceutical University Open Symposium on February 20, 2018.

At the symposium which was held at Gifu Pharmaceutical University, three professors emeritus gave speeches under the theme, "Know and Talk More About Mt. Ibuki's Medical Plants." Later, Dr. Fumiaki Suzuki, Executive Director for International Affairs and Public Relations of Gifu University introduced a new partnership initiative among three universities, Gifu University, Gifu Pharmaceutical University and Salamanca University, Spain.

The three universities singed the Letter of Intent on November 9, 2017 for the purpose of holding symposiums on a regular basis and medical plant-document investigation.

Dr. Suzuki spoke about the tie of Mt. Ibuki medical plants with Spain by quoting the old Japanese maps and the documents of the Society of Jesus (Jesuits) that he and other Gifu University delegates investigated at Salamanca University during their visit in November. Approximately 100 participants intently listened to his speech and many of them were taking notes for important points.

At the end of the symposium, President Hisataka Moriwaki of Gifu University delivered a closing remark and the symposium ended with a big success.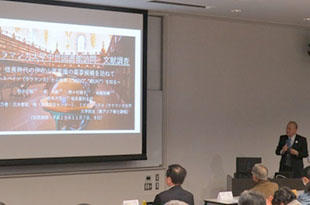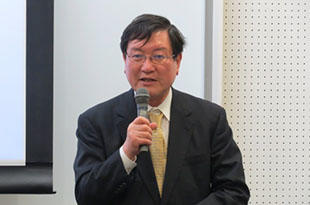 2018.03.08
Internal links
Original sites
External links
File links