President Moriwaki interviewed by CCN
President Hisataka Moriwaki was interviewed by CCN Incorporated TV crew at the Office of President on February 19, 2018. The company airs "Gidaizumu" regularly introducing activities and students of the Gifu University Faculty of Regional Studies.

In the first episode, the newly-introduced course, International Studies in Liberal Arts started from last year was introduced and the students who were about to study abroad talked about their hopes, goals and future dreams.

In the second episode, students' onsite training program was broadcast and viewers came to know how the students engage in activities to contribute to society with local communities as a focus.

In the third episode, President Moriwaki was interviewed about "Gifu University today and expectations for the Faculty of Regional Studies." President expressed his wishes for the faculty as follows: "Students can learn wide-ranging fields of studies from multiple perspectives at the faculty. Knowing these advantages, I do hope that the students take pride in their own strengths and take full advantage of them as highly skilled professionals in the future."

The third episode will be aired in April, 2018. Please tune in on the program.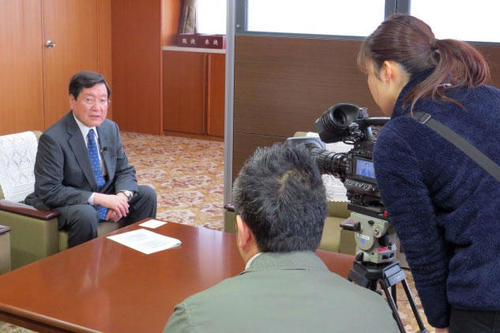 2018.02.27
Internal links
Original sites
External links
File links