"Creation of Schools Rooted-in Local Community"
Gifu University hosted a session, "Creation of Schools Rooted-in Local Community" at Graduate School for Professionals in Education on February 8, 2018 by inviting Ms. Mei Chen Hsiao who was presented an education award in Taiwan in 2017.

Ms. Mei Chen Hsiao has long been engaged in ethnic education at an elementary school in the east of Taiwan where many children of ethnic minority, the Truku (or Taroko) are studying. She has been providing environment education, local history education to children as well as developing a number of excellent ethnic minority education programs through cooperation between schools and villages. Nature (forests) and culture (people) are her basic educational principles. She came to Japan as part of her overseas inspection tour and her visit to Gifu University was realized by her strong request.

At the session, participants intently listened to her speech about the importance of educating ethnic minorities by encouraging their self-determination and living their own lives with pride and honor. They also learned her pioneering educational programs, partnership with communities, manufacturing of local products, their marketing as well as successful sales management strategies.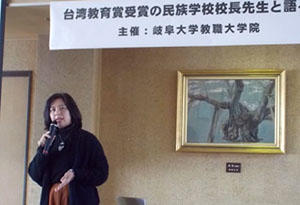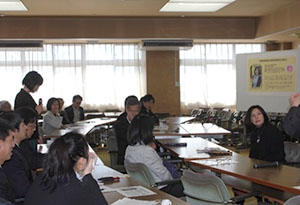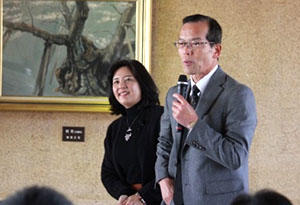 2018.02.22
Internal links
Original sites
External links
File links