Gifu University Head Office for Glocalization: 3rd Winter School ends
The 3rd Winter School ended on December 21, 2017 participated by seven students from the Indian Institute of Technology, Guwahati (IITG) and the National University of Malaysia (UKM). This two-week long program (from December 6 to 21) was hosted the Gifu University Head Office for Glocalization (GHOGL), and the students engaged in the following activities: research work at laboratories, attendance at special lectures given by professors from IITG and UKM, joining of Rice Ball Project, studying at Survival Japanese classes and presentation workshops, attendance at Lectures on Traffic Safety and Crime Prevention, inspection of local business and experiencing Japanese culture activities. Among others, in the Japanese culture experience programs, the students observed local Kabuki performances (at Nakatsugawa City, Gifu) and took part in kaiawase game (a Heian period game which involved pairing the two parts of clamshells) at the Tokugawa Art Museum (Nagoya City, Aichi), experienced Juni-Hitoe twelve-layered traditional kimono wearing, and kendo swordsmanship. All the students seemed deeply impressed and inspired by the long history of Japan and its time-honored traditions.

On the final day of Winter School of December 21, a closing ceremony was held. Dr. Fumiaki Suzuki, Executive Director for International Affairs and Public Relations, Vice President delivered a closing address and awarded the Certificate of Course Completion to the individual students.

A farewell party started with the speech by President Hisataka Moriwaki, and it was followed by toasting by Dr. Suzuki. Later, a strict screening of winners for Rice Ball Project began. In this project, three teams made up of IITG, UKM and GU students competed in making tastiest and prettiest rice balls. President Moriwaki, two professors of IITG and UKM, Dr. Suzuki judged the three rice balls, "Vegan Rice Ball," "Pyramid Rice Ball" and "Hot Cheese Rice Ball." The top prize went to "Vegan Rice Ball."

On behalf of the students, Ms. Aparajitha Karthikeyan from IITG and Mr. Ramachandran Ravisangkar from UKM gave speeches to thank everyone by saying, "We would never forget a lot of wonderful memories and experiences we had here in Japan." Professor Hiroyuki Koyama, GHOGL Vice Director gave a closing remark and the 3rd Winter School officially ended with a huge success. GHOGL will continue to push forward inter-university exchange with IITG and UKM for a stronger partnership and facilitate international collaborative education programs.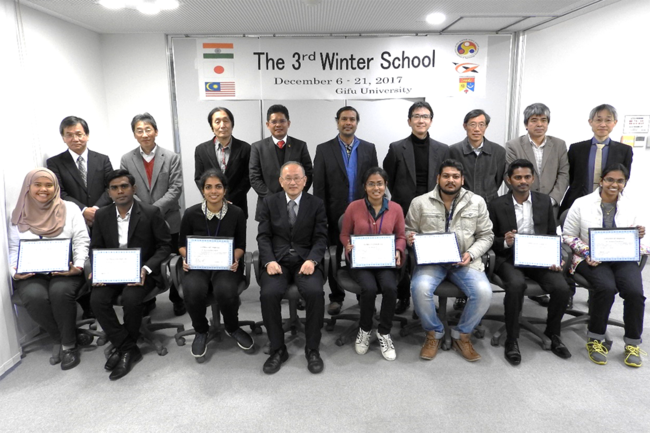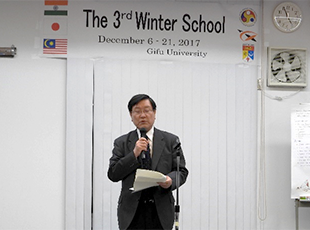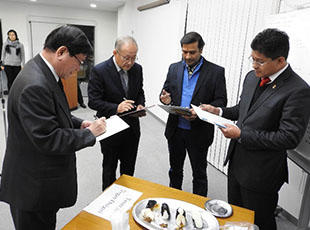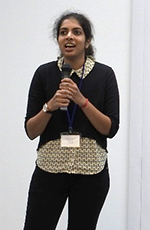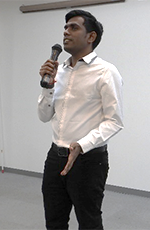 2018.01.11
Internal links
Original sites
External links
File links