Gifu Head Office For Glocalization: 3rd Winter School Local Business Inspection
Seven students from the Indian Institute of Technology, Guwahati (IITG) and the National University of Malaysia (UKM) visited the following sites as part of the 3rd Winter School program: SALADACOSMO (Nakatsugawa City, Gifu on December 10), Toyota Plant (Toyota City, Aichi on December 12) and N-TECH Corporation (Yoro-gun, Gifu on December 18).

At Chicory Village in SALADACOSMO, the students visited Chicory Production Farm where sprouts are being cultivated with no use of pesticides, and studied its cutting-edge production system to secure food safety and for promotion of health.

At Toyota Plant tour, the students learned the company's strong commitment to protection of the environment and the newest car models at Toyota Kaikan Museum. Later, they observed welding and assembling processes under Toyota Production System (TPS: an integrated socio-technical system that comprises its management philosophy and practices). The students were all impressed with Toyota's highly sophisticated, fully automated car production technologies.

At N-TECH, a major beverage/packaging manufacturer, first, the students were briefly introduced the company's overview at the meeting room. Afterward, they proudly gave their self-introductions in Japanese demonstrating their hard work at the Japanese intensive language classes offered at Gifu University. At the factory, the students showed a strong interest in high image processing technologies such as patented IJP Inspection Equipment for printed letter. They were amazed by these leading technologies and the level of accuracy, and were also surprised to see how the machines can handle each product made of various materials, different in shapes and sizes flexibly and instantaneously. Later, they were invited to a Kendo studio within the premises, and experienced their first Kendo swordsmanship by putting on masks, gloves, etc. and with bamboo swords at hand.

Their visit to local industries offered the rare opportunity to the students in deepening their understanding about ongoing collaboration between Gifu University and local businesses over joint research programs/projects and joint development of new technologies firsthand. They also had a wonderful time being immersed themselves in traditional Japanese culture. It is hoped that their experiences in Japan will help them become more familiar with Japan and the Japanese people.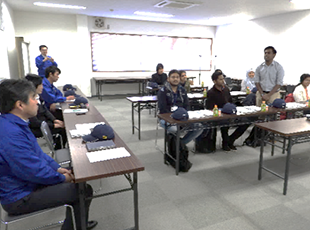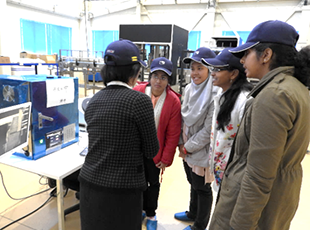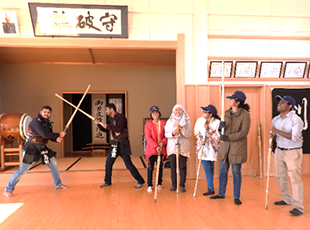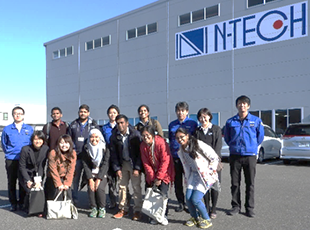 2018.01.11
Internal links
Original sites
External links
File links