Gifu University Head Office for Glocalization: 3rd Winter School starts
Gifu University Head Office for Glocalization (GHOGL) held the 3rd Winter School from December 6th to 21st, 2017. In view of introducing a joint degree program (under this program, a student who has completed a joint degree program established among partner universities, is given a single degree from these partner universities), Gifu University welcomed seven students from the Indian Institute of Technology, Guwahati (IITG) and the National University of Malaysia (UKM). They are all topnotch students of the two universities who won the school attendance slots (only one in every 10 students was chosen). They engaged in various research experiments at laboratories of the Faculty of Engineering and the Faculty of Applied Biological Sciences. In "Japanese Rice Ball Project," the first-ever, pioneering design-thinking promotion project introduced from the 3rd Winter School, students in three groups competed in making tastier and delicious rice balls by utilizing unique and original ideas. It is designed to provide students a great platform to learn and practice a user-centered design process. They also attended the Japanese language classes offered by the International Student Center and the special lectures by professors who came to Gifu University from the IITG and UKM during the 3rd Winter School.

In this intensive three-week-long "studying abroad experience" in Gifu University, the students were invited to inspect local businesses and industries, and to experience a number of Japanese cultural events and programs on-and off-campus firsthand.

GHOGL expects that by way of Winter School programs, not only the IITG and UKM students, but also Gifu University students, the teaching staff of three universities will have better understanding about international collaborative education activities, and continue to facilitate their actual implementation.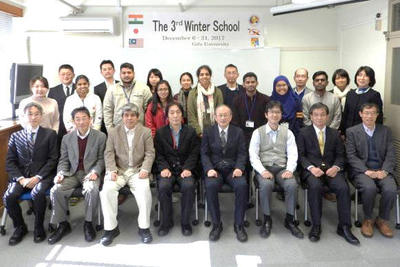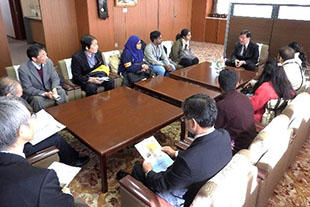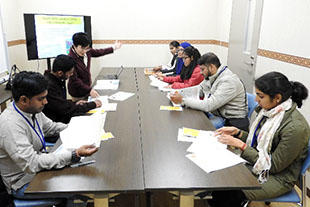 2018.01.04
Internal links
Original sites
External links
File links