International Month 2017: Lecture Session "Product Design and Business Strategy for Malaysia"
As part of International Month 2017, a lecture session, "Product Design and Business Strategy for Malaysia" was held at Active Learning, Gifu University on November 24, 2017. Ms. Aznur Aisyah Abdullah, a special lecturer, teaching at The National University of Malaysia (UKM) and Tokyo University of Foreign Studies, and Ms. Emi Teshima, Director, Cool Japan Policy Division, Commerce and Service Industry Policy Group, Ministry of Economy, Trade and Industry were invited to the session as keynote speakers.

At the speech, Ms. Aznur Aisyah Abdullah, spoke about interpretations of people in Malaysia about labels of Japanese products sold in Malaysia under the title of "Indispensable Factors of Product Design (Culture and Language)." She mentioned some commodities familiar to our lives to help the audience have better understanding about markets in Malaysia. Under the title of "Japanese Enterprises in Malaysia," Ms. Teshima gave the audience some insights into Japanese companies operating in Malaysia. She referred to their destinations for business operations, business styles and points of attention for Japanese companies dealing with halal food.

Comments found in the questionnaires from the audience stated: "I now understand what will be necessary in Malaysian markets." "I came to know that many Japanese companies are doing businesses in Malaysia, and a lot of people there are fond of Japanese food and services. I now feel more familiar to Malaysia." The lecture session offered people a great opportunity to reconfirm strong, long-standing bonds between Japan and Malaysia.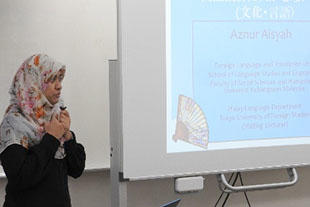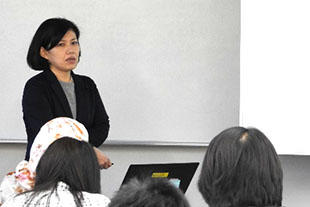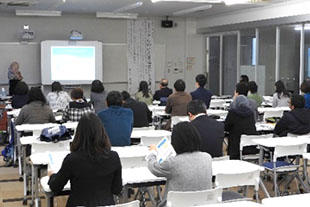 2017.12.15
Internal links
Original sites
External links
File links