Clean Campus Campaign: Eradication of Alien Plant "Myriophyllum Aquaticum"
The Environmental Planning Division, Facility and Environmental Affairs Department, Gifu University hosted a Clean Campus Campaign under the instructions of Associate Professor Takahiko Mukai of the Faculty of Regional Studies, Associate Professor Kengo Ito and Associate Professor Megumi Ishida of the Faculty of Applied Biological Sciences on November 8, 2017. The major objective of this new type of clean campus activity is to eradicate the alien plant called, "Myriophyllum Aquaticum" whose propagation was found from Bangaike Pond situated north of campus to the river flowing across the university premises. Thirty-three people volunteered to participate in this clean campus campaign (11 teaching and administrative staff and 22 students).

Prior to the start of the campaign, Professor Mukai explained to the participants about how Myriophyllum Aquaticum invaded into Japan, and the current state of propagation in this country. After his lecture, the participants, who became informed about the meaning of eradication, started to weed out the plant. They put on hip boots and went into the river to pull the plant out to the riverside. At the end of campaign, Professor Ito spoke to the participants, "We do not simply eradicate Myriophyllum Aquaticum just because it is an alien plant. Rather, we need to give serious thoughts to the possible adverse impacts on nature if it is left intact. Efforts of eradicating alien plants must be continued."

Myriophyllum Aquaticum is officially designated as an alien plant in Japan, and damages to this nation's ecosystem attributed to a wide spread of the plant, has long been reported. As an "Environmental University," Gifu University will remain committed to address environmental issues such as negative impacts on indigenous plants by alien species and their blocking of natural flow of river water.

"Campus Master Plan 2015: Clean Campus Initiative" of Gifu University considers waterfront spaces, such as water channels and ponds as crucial spaces within a campus.

The new type of clean campus campaign, a collaboration between "Environmental University" and "Campus Master Plan" will continue to be carried out as a distinctive campus-wide activities with participation of both staff and students.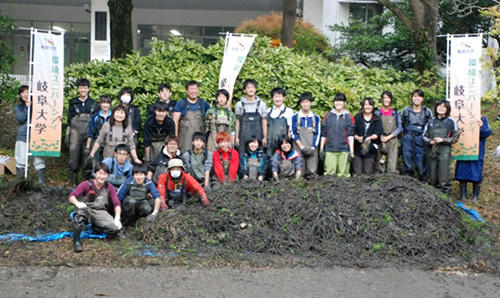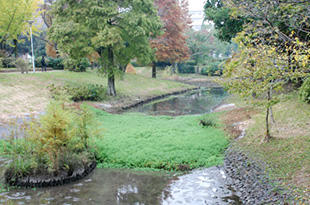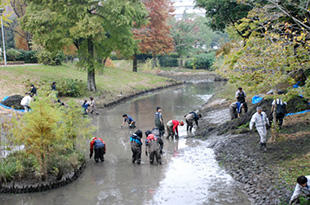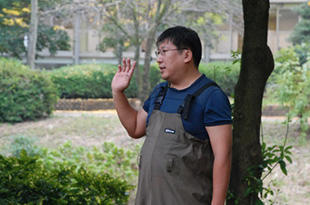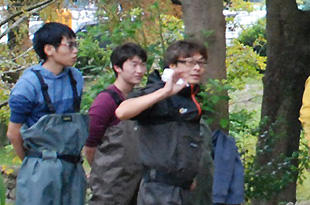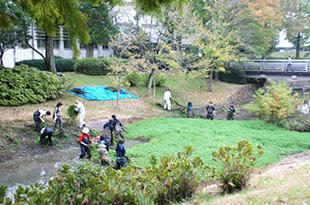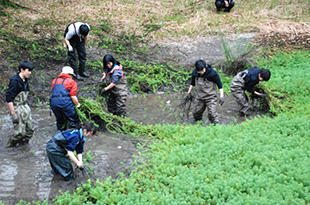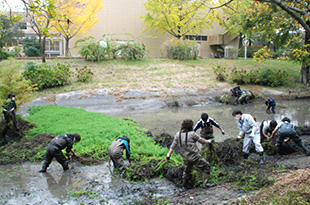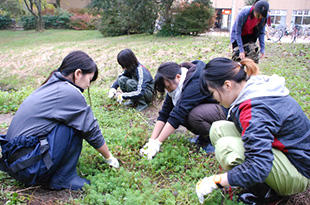 2017.11.27
Internal links
Original sites
External links
File links