On-site Training of "Fuyugaki Persimmon Club" at Ono Town
Twenty-three students participated in the 3rd exchange meeting with persimmon growers in Ono Town, Gifu Prefecture on October 18, 2017. They were the first-year students of the Faculty of Applied Biological Sciences, and international students from Thailand, Indonesia and China. This event started three years ago as an international exchange activity and many international students at Gifu University take part in the on-site training called "Regional Brands and Promotion" organized by "Fuyugaki Persimmon Club."

On October 18, the students observed the persimmon sorting lines and experienced picking up persimmons with the cooperation from JA (Japan Agricultural Cooperatives) Ibi and Ono Town Persimmon Producing Council. The students were divided into six groups and baked persimmon pound cakes, listened to the lecture of Mr. Shinji Uchida, an advisor for agricultural diversification ("rokujisangyo-ka") about persimmon processing. While enjoy tasting pound cakes and different types of persimmon brands such as "Soshyu" and "Taishyu" exclusively cultivated at Ono Town, the students and the growers actively exchanged opinions over various topics.
The students came to know the real attraction of the persimmons of Ono Town where over 40% of persimmons within Gifu Prefecture is produced and shipped all across Japan. They also learned growers' constant efforts to produce quality persimmons for consumers, and discussed Ono persimmons' marketability overseas and the issues like aging growers and a shortage of young successors. The participants of "Fuyugaki Persimmon Club" are scheduled to make presentations about their research activities under the themes set by individual groups soon.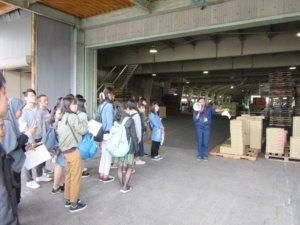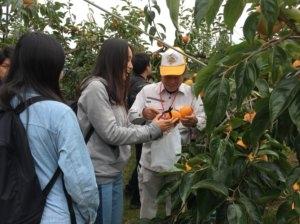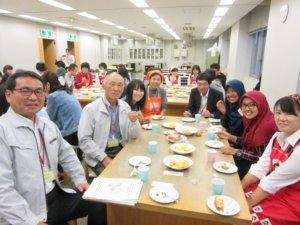 2017.11.24
Internal links
Original sites
External links
File links