Gifu University Industry-Academia Cooperation Fair 2017
Gifu University Industry-Academia Cooperation Fair 2017 was held at the university Satellite Campus in front of JR Gifu Station on October 20, 2017. A total of 84 people mainly from business world attended.

During the fair, the following events were held: "Autumn Special Lecture" co-hosted by the Gifu University Regional Exchange Cooperation Association, research work presentations by young researchers, technical explanations focusing on research results being awarded prizes from an academic society and a panel exhibition.

First, President Hisataka Moriwaki gave an opening speech. Next, four researchers made presentations about patent (application) related technology and "technology seeds" (technology with great potentials of commercialization) which were awarded from the academic society. Participants were intently listening to each of their presentations.

In the first session of the "Autumn Special Lecture," after the speech by Mr. Tomohiko Okamoto, Chair of the Gifu University Regional Exchange Cooperation Association, Mr. Hideki Matsui of Venture Enterprise Center delivered a speech titled, "Industry-Academia Cooperation Co-Creation and Venture Business: Aiming for Regional Revitalization." He spoke about the current situations of venture businesses stemming from university research activities.

In the second session, President Tomomi Sugawara of Emerald Club gave a speech under the title of "Creation of Businesses and Human Resource Development for Zero Turnover Rate." She introduced some useful business management tips about how to keep employees' motivations by quoting her own experiences.

The Fair 2017 offered many people in business community a great opportunity to know the university's research activities and achievements. We believe that the goals of the Fair 2017 were successfully achieved, i.e. to promote innovation and increase university's contributions to local businesses by matching the needs between the university and businesses, and communicating university's research programs/projects, technology seeds to the public. Gifu University will continue to hold the similar fairs in the years to come.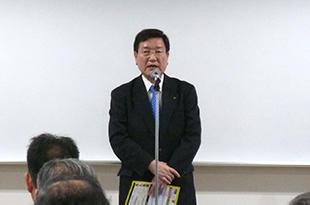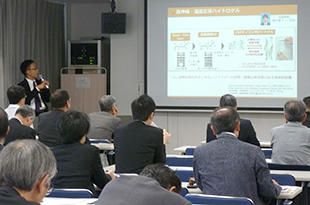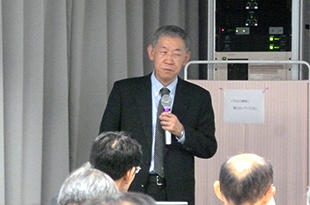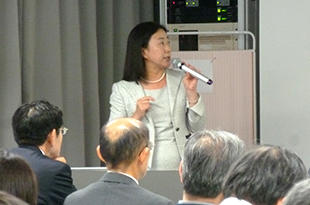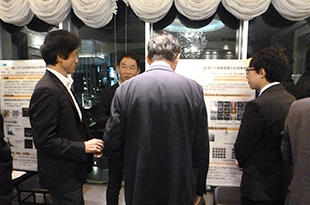 2017.11.07
Internal links
Original sites
External links
File links