New visiting professor for school managerial staff training
Gifu University has conferred the title of visiting professor on Mr. Mineo Hayakawa, Superintendent of Gifu City Education Board.

The Professional Degree Program, Graduate School of Education, Gifu University has kicked off Japan's first school managerial staff training for 14 teachers dispatched from the Gifu Prefectural Board of Education. During the training, they will study "Education Administration," "School Management I," and "School Management II" in order to nurture skills and knowledge necessary to become managerial staff at school in the near future. Mr. Hayakawa, current superintendent of Gifu City Education Board and the former member of Central Council for Education will give the participants lectures about an ideal image of school leaders.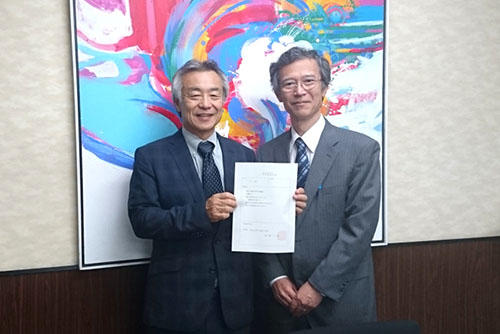 2017.10.26
Internal links
Original sites
External links
File links