Dietary Education
Gifu Prefecture University Public Health Administration Study Society (made up of universities and colleges within Gifu Prefecture) is actively promoting partnership among universities over public health administration for maintenance and growth of mental and physical health of students, teaching and administrative staff.

In cooperation with Gifu Prefecture Dietician Association, Gifu University conducts dietary education for the second-grade students from 2015 during their regular medical checkups. In addition, the university started to hold a seminar about easy-to-cook meals from last year. In such a seminar, students learn how to cook meals by using microwave ovens and pots under the instructions of registered dieticians. This workshop is designed to raise students' interest in their dietary life and health.

The Health Administration Center (Director; Dr. Mayumi Yamamoto) of Gifu University also engages in dietary education by working with the society given that many students ruin their health after starting to live away from their families.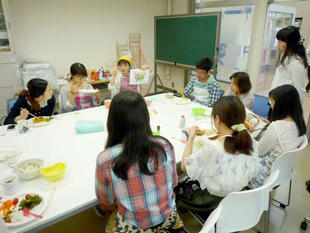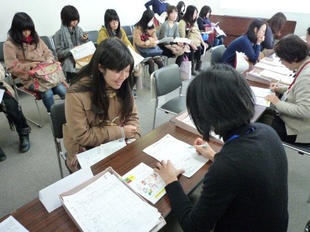 2017.10.26
Internal links
Original sites
External links
File links