3rd Gifu University Alumni Association Meeting
Gifu University held the 3rd Alumni Association Meeting on September 29, 2017. This meeting was created with the following objectives:
- To provide the latest information about the university for the members of each faculty alumni association
- To exchange opinions concerning the current situations of each faculty alumni association, and
- By doing the two above, the participants are expected to deepen their mutual understanding, and promote relationship between the university and the association, and among the faculty alumni associations.

At the beginning of the meeting, Mr. Yoshinori Usui, Chair of Gifu University Alumni Association and President Hisataka Moriwaki of Gifu University gave opening speeches. Next, Dr. Fumiaki Suzuki, Executive Director for International Affairs and Public Relations and Vice President spoke about some ongoing projects and trends of Gifu University for the past six months.

After the speeches, Senior Professor Toshihiro Yamada of National Language Education, Faculty of Education gave a speech titled, "Prized Gifu Dialect" which was followed by reports, requests made by each faculty alumni and opinion exchange.

Lastly, Mr. Masaki Yokoyama, Executive Director for General Affairs and Finance introduced "Gifu University 70th Anniversary project" to the participants.

After the meeting, an informal gathering was held at Dining Hall No.2 and many of the participants enjoyed talking for some time.

Gifu University plans to hold the 4th alumni association meeting in March 2018. We will send invitation letters to the members when the meeting day nears. We look forward to your attendance at the next meeting.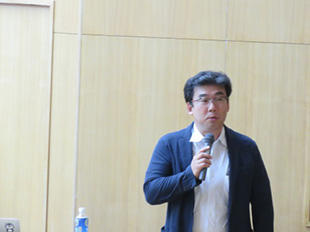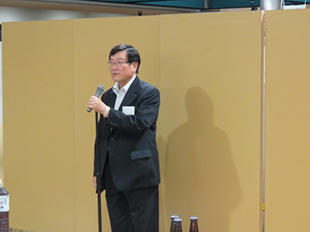 2017.10.23
Internal links
Original sites
External links
File links