The first Gifu University ESL Summer Study-Abroad students to the University of Alberta return to Japan
Twenty-nine Gifu University undergraduate students joined the English Language & Cultural Program at the University of Alberta (UofA), Edmonton, Canada from August 6 to 26, 2017. All students have successfully completed the program and returned to Japan on August 27.

For the first time, Gifu University Head Office for Glocalization (GHOGL) offered the undergraduate students a comprehensive study-abroad program comprising of a 2-month long ESL Pre-Departure Course on campus, before the students embarked on a short term study abroad. The Pre-departure course provided students a chance not only to improve their practical English communication skills but also helped raise intercultural awareness in dealing with foreign cultures as well as explaining Japanese culture. During their stay in Canada, the students were also invited to attend various social functions, excursions, and outdoor activities.

The students took English classes in the mornings on the main campus of the UofA, and partook in excursions in the afternoons to destinations on campus such as the National Institute of Nanotechnology, Paleontology Museum, as well as outside of campus such as Fort Edmonton Park and Alberta Legislature.

In addition, the students had the opportunity to take a trip to the Canadian Rockies for 3 days and wander through a Corn Maze (Maize Maze) organized by UofA staff on weekends.

All Gifu University students were provided accommodation with a Canadian host family throughout the entire program. They all had a wonderful time experiencing life in local communities and observing diverse Canadian culture and lifestyles.

GHOGL sent off the first batch of ESL students to the UofA in the summer of 2017, and every one of them fully enjoyed their life in Canada. They returned to Japan with strong confidence in their English proficiency and deeper insights into cultural differences between Japan and Canada. We believe that their studying abroad experiences this summer have truly deepened their growth and maturity as a person.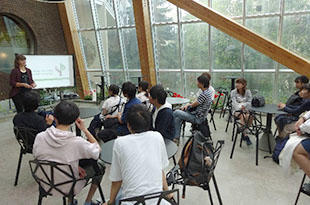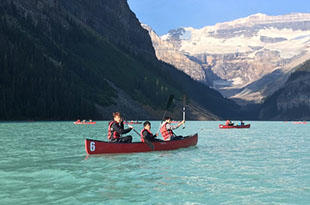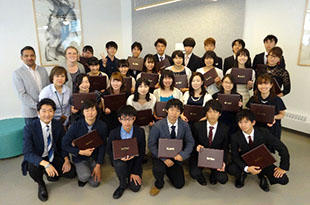 2017.09.12
Internal links
Original sites
External links
File links