New Exhibition at Hirui Otsuka Ancient Burial Mound Exhibition Space
A total of 386 excavated artifacts (balls, clay figures, earthenware, etc.) are on display at Gifu University Hayano Residence Seminar House (Ogaki City, Gifu Prefecture) since July 2016. Those artifacts were found at Hirui Otsuka Ancient Burial Mound located near the House. Additionally, 12 artifacts are currently on display which were unearthed at Konukayama Ancient Burial Mound (clay figures, ironware), Hanaokayama Ancient Burial Mound (copperware, balls) and Otsuka-ichigo Ancient Burial Mound (Haji pottery, unglazed ware) with support of the Board of Education, Ogaki City.

Please come to see the Seminar House and enjoy the exhibition. Your visit may help you become more acquainted with the history and culture of our hometown.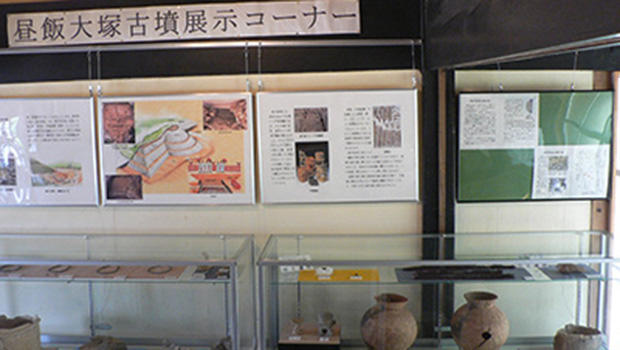 2017.08.28
Internal links
Original sites
External links
File links