2017 ESL Summer Study-Abroad with Partner University in Canada
With a diverse selection of short-term study-abroad programs offered by Gifu University each year (most of which are organized either through faculty-level agreements or with the International Student Centre), for the first time Gifu University Head Office for Glocalization (GHOGL) will be sending off students to our partner university in Canada (the University of Alberta) this summer between August 6 ~ 26 to participate in a 3-week English language and cultural program. Twenty-nine (29) undergraduate students have been selected to join the program. During their stay in Edmonton, Alberta, the participants will be taking English language lessons and partaking in various cultural tours, excursions, and science lectures to enhance their English communication skills and deepen their understanding of Canadian culture. The students will also have the opportunity to immerse themselves in daily Canadian life and culture through homestays.

Prior to departure, all 29 participants (including 3 participants to Griffith University, Australia) embarked on a 2-month long ESL Pre-Departure Course conducted on campus with the aim of providing students guidance and strategies for improving their English learning and intercultural awareness so that their time spent abroad will be more meaningful and productive. At the end of the course, the students were awarded a Certificate of Completion by Dr. Fumiaki Suzuki, Executive Director of GHOGL and Vice President of International Affairs and Public Relations at the Send-off Party held on August 3.

Gifu University hopes that the students partaking in this summer study-abroad program planned in conjunction with the Faculty of Extension, U of Alberta will offer them an unforgettable experience during their university life.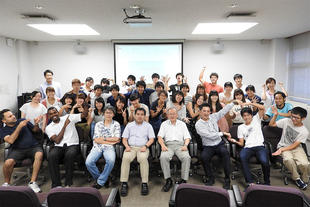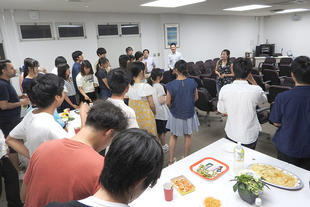 2017.08.04
Internal links
Original sites
External links
File links