Gifu University Faculty of Education Affiliated Junior High School Research Presentation Session is held
A research presentation session was held at Gifu University Faculty of Education Affiliated Junior High School on June 17, 2017. In this session, participants run open classes and exchange opinions under given themes in an aim for improvements of education and research activities. Around 890 people including teachers and those working in the field of education in and out of Gifu Prefecture attended the session.

Under the theme, "Students Who Survive New Era: Aiming for Enhancing Versatility," the participants practiced "proactive and interactive deep learning" advocated by the Ministry of Education, Culture, Sports, Science and Technology (MEXT) in 9 subjects of 2 academic fields. The participants later examined themselves about their newly acquired versatility during a "General Performance Class." Afterwards, Mr. Tetsuo Gouda, Director of the School Curriculum Division, the Elementary and Secondary Education Bureau, MEXT gave a special lecture about "New Educational Guideline."
The session gave everyone a great opportunity to discuss and debate the following agenda: how to gain right perspectives on things for survival, importance of developing ideas and concepts, and imminent challenges ahead for every school to tackle. The session indeed became an important venue for the participants to reconfirm the roles of affiliated schools in the future.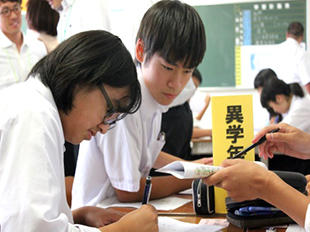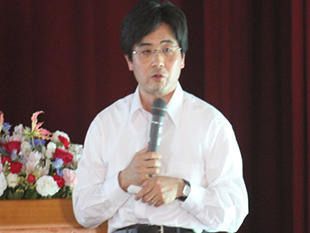 2017.07.03
Internal links
Original sites
External links
File links