"Viet Nam Gifu International Student Network Meeting" is held at Gifu University Satellite Campus
On February 15, 2017, "Viet Nam Gifu International Student Network Meeting" was held co-sponsored by Gifu and Viet Nam Friendship Association (Chair: President Hisataka Moriwaki of Gifu University) and Gifu Prefecture at Gifu University Satellite Campus.

The main purpose of the network meeting was to offer Vietnamese students and local companies operating in Viet Nam, an opportunity to meet with each other for employment possibility. A total of 18 Vietnamese students and alumni living in Gifu Prefecture (of them, 4 were undergraduate, 5 were graduate students, and 3 were alumni of Gifu University), and 29 companies and organizations located within Gifu Prefecture took part in the meeting.

Firstly, Mr. Masanori Hara, Director of the International Affairs Division, Tourism and International Affairs Bureau, Department of Commerce, Labor and Industry, Gifu Prefectural Government, and Dr. Fumiaki Suzuki, Executive Director for International Affairs and Public Relations, Vice President of Gifu University gave opening speeches. Later, the participants were divided in groups, and the Vietnamese students introduced their universities and research activities one by one. Next, the company representatives explained their business operations and activities to them. Through informal and friendly conversations, everyone deepened their understanding about each other. Some company representatives brought their products to the meeting, and the students intently listened to their explanations while observing and touching those items up close.

Their exchange continued into the lunchtime, and in a relaxed atmosphere, the company representatives and the international students engaged in many lively conversations for some time.

After the meeting, some of the students spoke about their impressions. They said, "The meeting was quite meaningful and productive for me because I had a chance to talk to many company officials." "The meeting was really useful for my information gathering about local companies because I will start my job-seeking soon."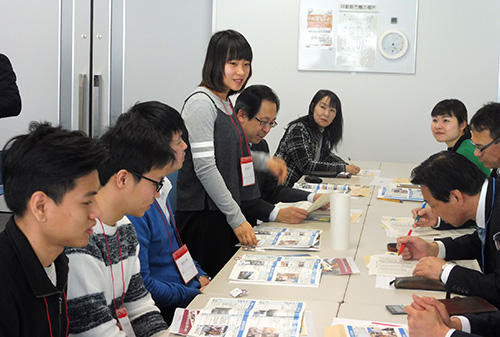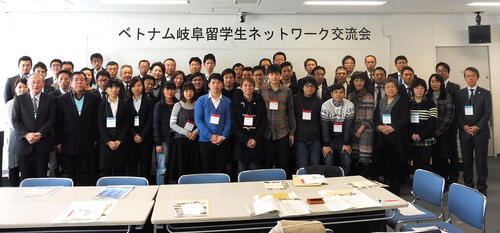 2017.03.13
Internal links
Original sites
External links
File links