Lecturers of the National University of Timor-Leste pay a courtesy call on President Moriwaki
The Faculty of Engineering of Gifu University has been accepting four lecturers of the National University of Timor-Leste as part of "Capacity Development of the Faculty of Engineering, Science and Technology, the National University of Timor-Lorosa'e Phase 2 Information Engineering, and Electrical and Electronic Engineering" of JICA (Japan International Cooperation Agency). The four lecturers have been receiving training under the instructions of the professors at Gifu University since January 13, 2017.

On January 20, they paid courtesy call on President Hisataka Moriwaki at the Office of the President. In the meeting, the lecturers expressed their appreciation to Gifu University's kind support and assistance to their acceptance. They also expressed their wish for the university's continued cooperation toward enhancement of teachers' quality in the National University of Timor-Leste.

Later, the lecturers and the university officials actively exchanged opinions about research work and activities conducted at the National University of Timor-Leste. President Moriwaki gave them encouragement and said, "I sincerely hope that everyone here plays a leading role not only in your home university but also in their respective fields of research and make greater contributions to the growth of your country."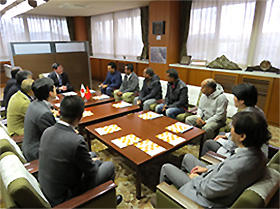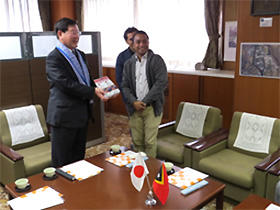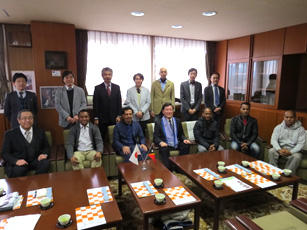 2017.02.21
Internal links
Original sites
External links
File links