Gifu University joins "GIFU Study Abroad Fair" in Viet Nam
From November 18 through 20, 2016, Gifu University joined "GIFU Study Abroad Fair" held in Viet Nam, which was organized by Gifu Prefectural Government. The aims of the fair include recruitment of Vietnamese students for universities and educational institutions within Gifu Prefecture, and the fair was held in two cities, Hanoi and Ho Chi Minh City.

From Gifu University, Mr. Nobuyoshi Sako, Office Manager of the Job-Seeking Support Office, Student Support Division, Student Affairs Department, Ms. Konoe Kamei with the International Planning Division, Academic and International Affairs Department and Ms. Ayuko Miyamoto with the Faculty of Applied Biological Sciences attended the fair. They offered consultation services to students who are interested in studying at Gifu University, and also held meetings with the staff of educational institutions in Viet Nam at the Gifu University booths in respective cities. About 400 people came to the two fair sites indicating people's great interest in studying in Japan.

On November 21 after the fair, the three Gifu University staff visited Hanoi University of Science and Technology. Gifu University and Hanoi University of Science and Technology concluded the Agreement for an Exchange Program in June 1998. After their arrival, the three held talks with Associate Professor Mai Thanh Tung who is responsible for international exchanges, and Dr. Tran Lien Ha of the Department of Applied Microbiology, Biochemistry and Biomolecular, who is a graduate of Gifu University. They talked about educational and research exchanges between the two universities.

Gifu University will fully utilize the information about Viet Nam including the needs of students and the real situations of educational institutions in the country which were gathered through the university staff's latest participation in the fair, for its future international exchange activities.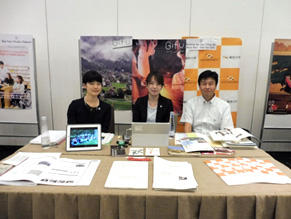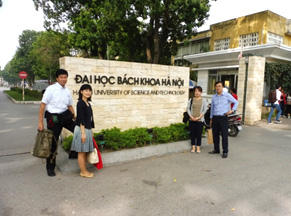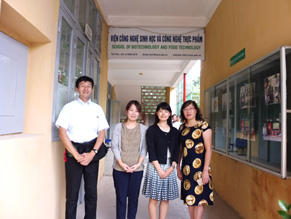 2016.12.21
Internal links
Original sites
External links
File links