Industry-Academia Partnership Agreement between Japan Finance Corporation and Gifu University
On November 25, the Organization for Research and Community Development (Director-General: Hideto Fukushi, Executive Director for Academic Research and Information, Vice President) concluded a "Industry-Academia Partnership Agreement" with the Japan Finance Corporation Gifu Office Branch (Branch Manager: Mr. Masaaki Kimura).

The purposes of the agreement are to promote cooperation between the university and local industry, foster entrepreneurship and contribute to growth of local communities. Specifically, Gifu University and the Japan Finance Corporation regularly share information and use their respective knowledge and expertise to meet the following objectives: 1. Financial assistance for business founders*1 who make the use of research results of Gifu University, 2. Opening seminars*2 on nurturing entrepreneurs and a core of professionals in local communities. It is hoped that the partnership agreement will give a great momentum to both institutions to make further contributions to local society.

*1 Business founders, venture companies, small-and-medium size companies and people engaged in agriculture, forestry and fisheries

*2 Lectures on business start-ups and finances will start at the Graduate School of Natural Science and Technology starting from 2017.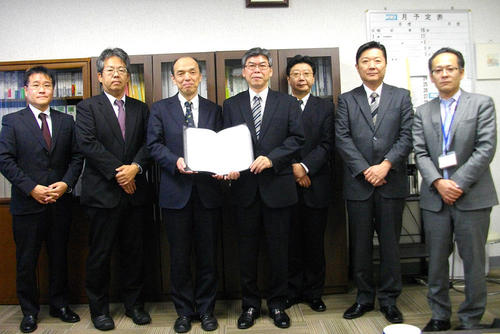 2016.12.08
Internal links
Original sites
External links
File links