The 5th UGSAS-GU Roundtable & Symposium 2016 is held
On August 29, 2016, the United Graduate School of Agricultural Science (doctoral course) held The 5th UGSAS-GU Roundtable & Symposium 2016 at Juroku Plaza in front of JR Gifu Station. The participants included delegation from member universities of International Consortium of Universities in South and Southeast Asia for the Doctoral Education in Agricultural Science and Biotechnology (IC-GU12, 17 universities from 7 countries in South Asia), members of Indonesian Directorate General of Higher Education (DIKTI) and delegates of one observing university.

The 5th UGSAS-GU Roundtable & Symposium started with a welcome speech by President Hisataka Moriwaki. A total of 91 participants including vice-president / chancellor of member universities, young researchers (mainly those who have completed courses of Gifu University graduate schools) discussed Dual / Double Degree Programs at doctoral course, and Sandwich Program as part of "International Partnership Activity aiming for Guaranteeing Quality of Doctoral Education in Agricultural Science and Biotechnology and Increased Social Contribution." The delegates of four universities which have established joint laboratories with Gifu University reported ongoing programs and projects carried out at these laboratories.

Later, the signing ceremony was held for National University of Laos for its official membership of IC-GU12 after all participating member universities and organizations agreed with the university's full participation in IC-GU12.

On August 30 at Gifu University, The 5th UGSAS-GU BWEL Joint International Symposium 2016 was held at which Gifu University alumni who have completed master's course served as lecturers. All of them have already distinguished themselves as renowned scholars in overseas academia.

On August 31, the participants were invited to join an Expedition Tour, and inspected an irrigation and drainage plant at Inuyama Wier for Irrigation in Aichi Prefecture, visited Inuyama Castle and enjoyed walking around the ancient castle town. They later observed a manufacturing process of medicines at Naito Museum of Pharmaceutical Science and Industry at Kakamigahara City, Gifu Prefecture.

Every participant actively made proposals and exchanged opinions concerning the future of IC-GU12 during the sessions of this three-day 5th UGSAS-GU Roundtable & Symposium 2016, and this international meeting became an invaluable opportunity for everyone to step up mutual collaborations in the years to come.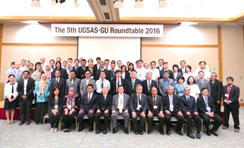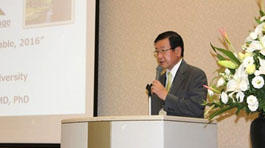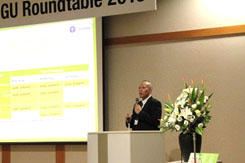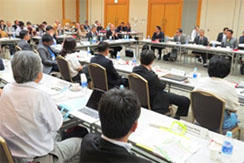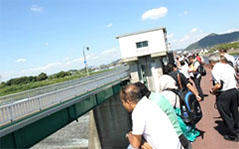 2016.10.06
Internal links
Original sites
External links
File links