Members of the United Graduate School of Agricultural Science visits Taiyo Kagaku CO., Ltd.
On July 21, 2016, the members of the United Graduate School of Agricultural Science (UGSAS, the two participating universities; Gifu University and Shizuoka University) made a factory inspection of Taiyo Kagaku CO., Ltd. (located at Yokkaichi City, Mie Prefecture). A total of 27 people (23 students and 4 teaching and administrative staff) joined the tour.
In UGSAS, there is an "Industry Subcommittee" made up of seven companies in the Tokai Region specializing in biological and environmental science. Its objective is to cultivate highly-skilled professionals. One of the member companies, Taiyo Kagaku CO., Ltd. kindly offered the UGSAS members an opportunity to inspect its factory.

After arriving at the company, the participants first got briefed on the overview of the company from Dr. Mahendra P. Kapoor (from India). Then, they were divided into two groups and inspected the factory. In the factory, they observed how eggs and vegetables were shredded into pieces as well as the processing of fruits for new food items.

After the inspection, the participants asked many questions of the company staff concerning the work details, and also talked about things they were most impressed in the tour.

The participants later answered questionnaire and the results showed that most of them are wishing to continue to join this kind of inspection tour in the future.
Every participant spent very fulfilling time during their visit to Taiyo Kagaku CO., Ltd.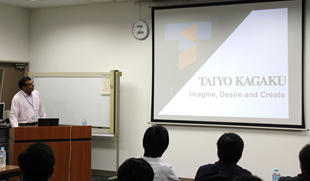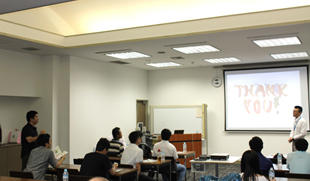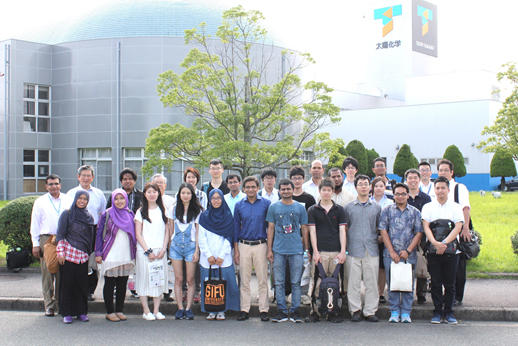 2016.08.09
Internal links
Original sites
External links
File links