Dean of the Faculty of Extension, University of Alberta makes a courtesy call on President
On January 21, 2016, Dr. Katy Campbell, Dean of the Faculty of Extension, University of Alberta (Canada) and Ms. Mimi Hui, Advisor to the Dean on International Relations made a courtesy call on President Hisataka Moriwaki.
Dr. Fumiaki Suzuki, Executive Director for International Affairs and Public Relations, Dr. Mutsuhiro Shima of the Faculty of Engineering and Mr. Raymond Co, English lecturer of the same faculty and the former ESL instructor of the University of Alberta, were in attendance at the meeting.

Dr. Campbell and Ms. Hui introduced the English Language Program at the University of Alberta to some faculty staff who attended the meeting and subsequently in a private meeting with President Moriwaki. At the general meeting, they presented in detail about the U of A's Intensive Day programs in ESL (English as a second language) for international students, as well as customized program such as the English Language & Cultural Seminars, the Advanced Professional Program, and the Bridging Program (an academic English preparatory program for study abroad).

The University of Alberta, Faculty of Extension has been providing customized programs for Japanese students from partner universities in Japan (both national and private universities) for years. The two delegates expressed their strong wish to accept teaching staff and students from Gifu University in the future by referring to their expertise and long record of accepting international students at the University of Alberta.

It is hoped that collaboration between the University of Alberta and Gifu University, particularly in the field of language education will be enhanced on the belief that improving language proficiency of teaching staff and students of Gifu University is indispensable to internationalization in the years to come.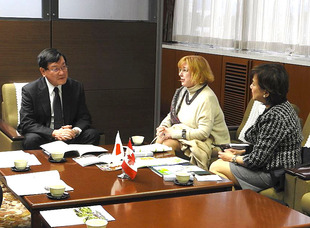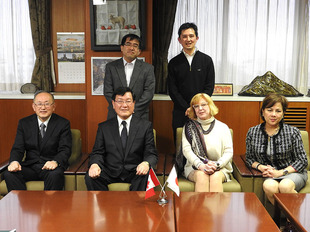 2016.02.08
Internal links
Original sites
External links
File links