The 10th Local Business Inspection Tour
On November 24 and 25, 2015, a total of 19 Gifu University board members, including President Hisataka Moriwaki, executive directors, vice presidents and auditors, joined the 10th Local Business Inspection Tour. This tour is organized by Gifu University in order for the University to contribute to the promotion of regional businesses, and to deepen understanding about local business activities in view of the creation and development of attractive places of employment for University students in the future.

The 10th Local Business Inspection Tour gave participants the opportunity to visit the following three companies: Mino Industry Corporation, Tokiwa Corporation and Salad Cosmo Co., Ltd. The three companies are situated in Nakatsugawa City in the eastern region of Gifu Prefecture and have a good record of recruiting graduates of Gifu University. The tour included factory tours and opinion exchanges with management executives and engineers at each company.
During the course of the tour, the participants were impressed by Mino Industry Corporation's streamlined factory flow that produces die-cast parts applying a unique thin-wall technique, Tokiwa Corporation's cosmetic powder wet-method production line, which enjoys a high reputation in Japan and overseas, and its rigorous quality control processes, and Salad Cosmo Co., Ltd.'s dedication to food safety and security at its vegetable sprout plant. The three companies place much emphasis on developing and researching new products based on their pioneering technologies and clear corporate philosophies. All the participants got a good sense of these companies' strong commitments to their business operations and development.
Meetings were held between Gifu University participants and the people at the companies, and the participants eagerly engaged in discussions about the companies' future visions, the challenges they face in research and development, the status of alumni of Gifu University working at the companies, the companies' human resources development plans, the status of internships, etc. The tour proved to be quite meaningful for the participants, especially because they found out that alumni of Gifu University were playing active roles at each company.

Gifu University is currently promoting the 2015 Center of Community (COC+) Program for local revitalization sponsored by the Ministry of Education, Culture, Sports, Science and Technology (MEXT), with the aim of fostering human resources that the community truly needs, and of encouraging young people to take root in the region. In this respect, visits to local businesses by the University's board members are of significant importance. They will help University officials understand the status of local businesses and make numerous discoveries about them. Gifu University will continue to organize the local business tours for the purpose of human resource development and to support University students' job-seeking activities.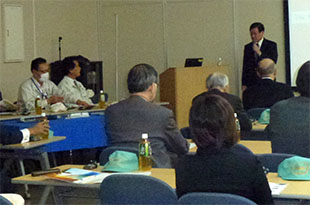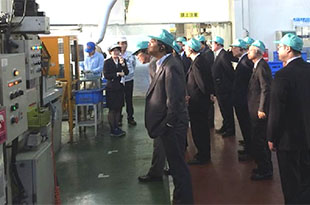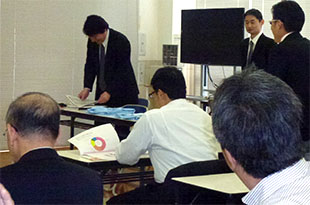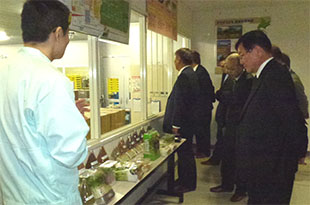 2016.01.18
Internal links
Original sites
External links
File links