Gifu University Fair 2015
Gifu University held Gifu University Fair 2015 on October 30 and 31, 2015. Thanks to the good weather, as many as 1,000 people visited the Gifu University Fair.

The Gifu University Fair started in 2009 and is an annual event to widely disseminate the University's educational, research and social contribution activities to companies and the public.

Under this year's theme of "Learning, Exploring, and Contributing at Gifu University - Follow the Path with the Community," the Fair was held at the Academic Core on the first floor of the University Library. In the Academic Core, presentations were given to introduce the University's activities, research work for technology development, and efforts for collaboration with local communities. There were also poster sessions which were displayed to provide information about major research outcomes in the areas of life science, environmental science and manufacturing as Gifu University's representative studies. Other posters were displayed to introduce the University's faculties (Faculty of Education, Faculty of Regional Studies, School of Medicine, Faculty of Engineering and Faculty of Applied Biological Sciences), centers and the municipalities with which the University works, as well as the research work of teaching staff of the Tenure Track System. Some visitors intently asked questions for further explanation from the teaching staff on site.

Many programs such as the Special Lecture in Fall sponsored by the Gifu University Association for Community Activities and Collaboration, a symposium sponsored by the Comparative Cancer Center of the Faculty of Applied Biological Sciences, the University students' experiment classes for elementary and junior high school students, and sales of the farm products of Yanagido Farm simultaneously took place during the Fair. The Fair provided a good opportunity for many visitors to learn about a wide variety of activities of Gifu University.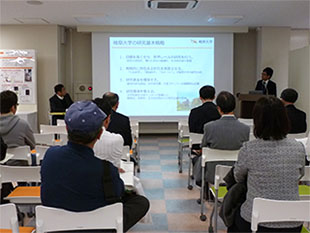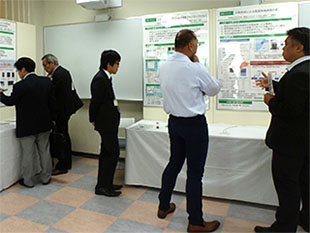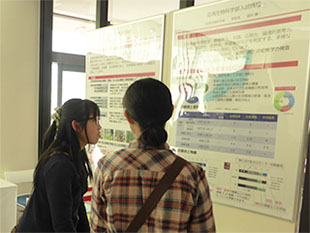 2015.12.17
Internal links
Original sites
External links
File links