Gifu University Appoints Mr. Ruy Ramos as a Visiting Professor
Gifu University appointed Mr. Ruy Ramos as a visiting professor effective November 1, 2015.

Mr. Ramos has been a leader of Japanese football history from the beginning and still today as a player, manager and instructor. He makes a contribution to not only sports promotion, but also many other regional revitalization and social education projects, establishing the "Ramos Project for Gifu, Land of Clear Waters" as his personal activity in the hope of working for the residents of Gifu Prefecture and energizing Gifu.

Gifu University considers it effective to receive instruction and advice from Mr. Ramos about the University's human resources development and regional contribution projects, as well as to the students who will assume regional leadership roles in the future. The University also thinks it is meaningful for the further promotion of the University and the students, and asked him to take up a position as a visiting professor (Advisor for the Gifu University Center for Collaborative Study with Community).

Prior to the appointment, a press conference was held on October 28, 2015. In the press conference, Mr. Ramos said, "As a mentor for young people, I will speak about how I overcame many difficult circumstances in my life. I believe sharing my first-hand experience will prove useful for some. Please come to hear my lectures." President Hisataka Moriwaki expressed his ambitions stating, "I was impressed when I saw Mr. Ramos encouraging his team members on the pitch and energizing the team whenever playing in a tough match. I am very honored to work with him to promote further regional collaborative activities."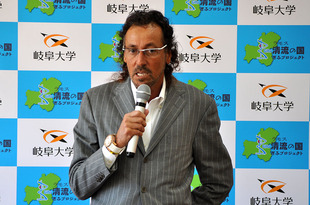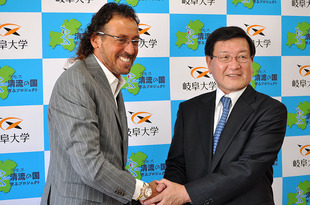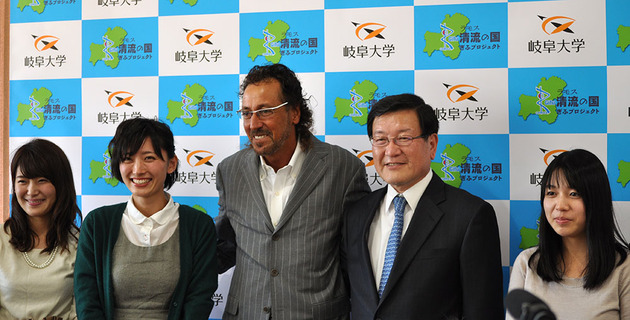 2015.12.01
Internal links
Original sites
External links
File links