The 28th Summer School Program Begins
The International Student Center opened the 28th Summer School Program on Wednesday, June 3, 2015. This program has an eight-week course and a four-week course. Seventeen students from Lund University, Sweden came to Gifu University to take part in the eight-week course and they will study at Gifu University till the end of July.
The summer school program is held every year for the students of Gifu University's overseas partner universities. In addition to Japanese language study, the participants have a chance to visit nearby local towns such as Mino, Toki and Gujo City to get familiar with Japanese culture and traditions. They will experience drum beating and kimono wearing in Mino City and pottery-making in Toki City. In Gujo City, they will stay at the local residents' houses for four days. Moreover, they will attend a lecture of traditional "Noh" masked dance drama and "Kyogen" short comedic drama, watch live Sumo bouts and join one-day trip to Kamikochi and one-day trip to Kanazawa. Participants are all looking forward to a rare chance of immersing themselves in Japanese culture.
Participants of the summer school program stay at the Extracurricular Seminar House (located off-campus) for two months with the Japanese students, who serve as tutors for the summer school students. By having meals and studying together, the summer school students and the Japanese students develop strong bonds with each other. As a matter of fact, there are a number of students who studied at Lund University and other overseas universities after serving as tutors of the summer school program. On June 3, the summer school students attended the 28th Summer School Program opening ceremony, orientation and a campus tour. Later, they were invited to a welcome party at the International Student Center. In the party, the summer school students introduced themselves in Japanese. They talked about their majors at Lund University and hobbies, etc. Then, the Japanese tutors introduced themselves. In quite a friendly atmosphere, the summer school students and the Japanese students soon opened up to one another and enjoyed conversations. The four-week course will start from Wednesday, June 24, and three from Mokpo National University, South Korea and two from Northern Kentucky University (NKU) will attend this course. The two from NKU are the first participants in 16 years.

Please keep your eye on the update of this year's summer school program!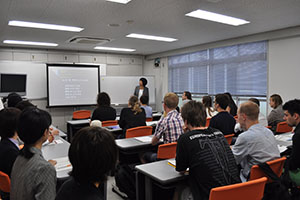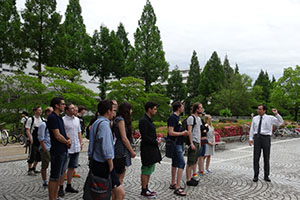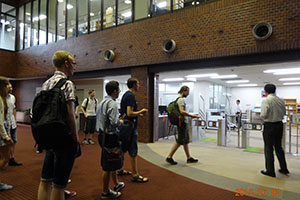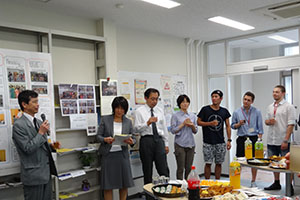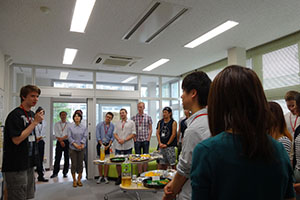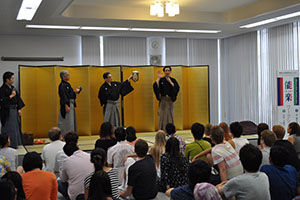 2015.06.19
Internal links
Original sites
External links
File links