The 7th Press Conference by President for AY 2017
The 7th Press Conference by President for AY 2017 was held on November 22, 2017.

First, President Hisataka Moriwaki spoke about "iGEM Gifu Progress in Four Years International Genetically Engineered Machine Competition (iGEM) 2017 Bronze Award" in association with "Gifu University Future Vision 2025." Next, Professor Makoto Sugiyama, Dean of the Faculty of Applied Biological Sciences and Professor Tomio Yabe of the same faculty gave a summary of iGEM 2017, which was followed by the detailed explanations by the students who participated in the competition.

iGEM 2017 was held in Boston, Massachusetts, the United States from November 9 to 13. Approximately 300 teams from 40 countries took part in, and 9 teams from Japan including Gifu University competed for the prizes. Gifu University team won Bronze Award after undergoing rigorous screening processes: poster session, presentation, question and answer session and "human practice (team members consider ways that their research can impact society)."

Gifu University team chose a theme, "new yeast that detects Japanese sake going bad" to appeal Gifu Prefecture, home to major sake brewing business to the world. Gifu University team entered the competition three times before, and in its fourth challenge at iGEM 2017, the students took advantage of crowd-funding to secure their travel expenses, etc. and their whole activities were all on volunteer basis.

One of the students stated, "We are very proud of our participation in iGEM four consecutive years. The competition offered us a great opportunity to exchange views with like-minded, aspiring students coming from all over the world. I know that our experience there truly helped us grow, and I do hope that Gifu University team could do better next time onward."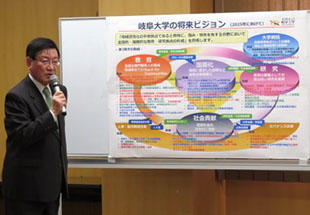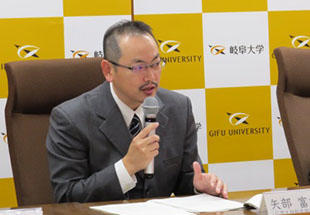 2017.12.04
Internal links
Original sites
External links
File links