Gifu University Team won Best Award at "Hack Aichi 2021"
Gifu University student team won the best award at "Hack Aichi 2021 (university "Hackathon" tournament organized by Aichi Prefecture)" which was held from Saturday, September 11 through Sunday, September 19, 2021.
"Hackathon (a coined word between "hack" and "marathon") is a competition in which computer programmers and others involved in software development compete with one another to create new services or products by using information technology.
Gifu University students have developed device systems by using Internet of Things (IoT) and Artificial Intelligence (AI). At Hackathon, they proposed new ways of using the device systems such as visualization of analog sensor data of old devices and collecting data.
On Monday, October 11, the team members and their supervisor reported their winning to the President Hisataka Moriwaki at the Office of the President.
One of the members said, "I saw other university students were focusing only on application development. The major reason why we won the award for our development of the comprehensive device systems including IoT devices lies in the wonderful academic and research environment at our laboratory." President Moriwaki praised their great teamwork and expressed his strong wishes that their teamwork can push forward their future research activities in their laboratory.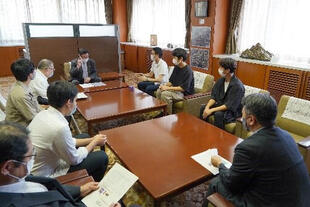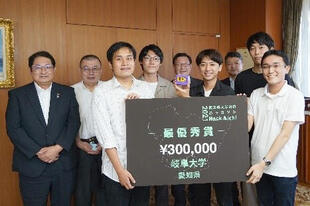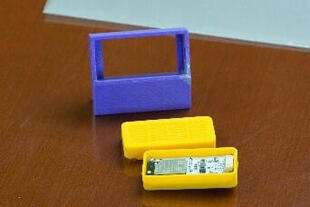 2021.10.19
Internal links
Original sites
External links
File links