1st International Symposium on Food Sciences
The 1st international joint symposium on food sciences between Universiti Kebangsaan Malaysia (UKM) and Gifu University was held on September 22-23 via online Zoom Webinar platform.
The main theme of this symposium was "Exploring Food Science Network", which indeed came timely in connecting food scientists, food technologists, nutritionists, and young researchers from both universities.
The first day of the symposium started with welcoming remarks by the Dean of FST-UKM, i.e. Prof. Dr. Mohammad bin Kassim, followed by the first plenary lecture given by Prof. Tohru Mitsunaga, Dean of Faculty of Applied Biological Sciences, Gifu University. Prof. Mitsunaga shared their research findings on the potential of natural product constituents in dealing with the Alzheimer's type dementia.
After that, keynote lectures were delivered by Dr. Lim Seng Joe (UKM) and Prof. Tomio Yabe (Gifu University), respectively, and the morning session continued with a series of oral presentations given by 10 academicians from both universities.
After lunch break, the afternoon session started with oral presentations given by 5 young researchers (including postdocs) from UKM, and then came the exciting part where Master's students from both universities (3 from UKM and 7 from Gifu) presented their research results, without realizing that they were actually being evaluated secretly by a panel of student award committee.
The second day started with another exciting plenary lecture given by Assoc. Prof Dr. Sahilah Abdul Mutalib (UKM), sharing her insights on the Halal food industry. After that Prof. Satoshi Nagaoka (Gifu) as well as Dr. Salma Mohd Yusop (UKM) delivered keynote lectures, followed by oral presentations from 8 faculty members of both universities.
During his oral presentation, Prof. Dr. Mohamad Yusop Maskat, i.e. Head of the Department of Food Sciences, UKM, explained that the department was re-structured (again) in 2019 and is currently the smallest but consisted of a team of highly committed members. He also explained the possible collaborative activities such as joint research, joint supervision, thesis external examiner, as well as lecturer and student attachment to/from both universities.
The joint symposium was closed successfully by Prof. Dr. Wan Aida Wan Mustapha, Deputy Dean (Undergraduate) of FST-UKM, and she also announced the winners of the best student presentation awards.
Initially, this joint symposium was planned to be held in March 2020 at UKM, but was cancelled due to the COVID-19 pandemic.
Gifu University has started research corporation with UKM since 2013, i.e. between the Faculty of Engineering, Gifu University and FST, UKM, and this event marks another new research connection between the Faculty of Applied Biological Sciences, Gifu University and FST, UKM, especially in the field of food sciences.
Summary of 1st International Symposium on Food Sciences
Hosted by : Faculty of Science and Technology (FST), Universiti Kebangsaan Malaysia
Co-hosted by : Faculty of Applied Biological Sciences, Gifu University
Date : 22th - 23th September 2020
Total participants : 45
Presenters : 39 (21 UKM + 18 Gifu)
Non presenters : 6 (4 students + 2 professors)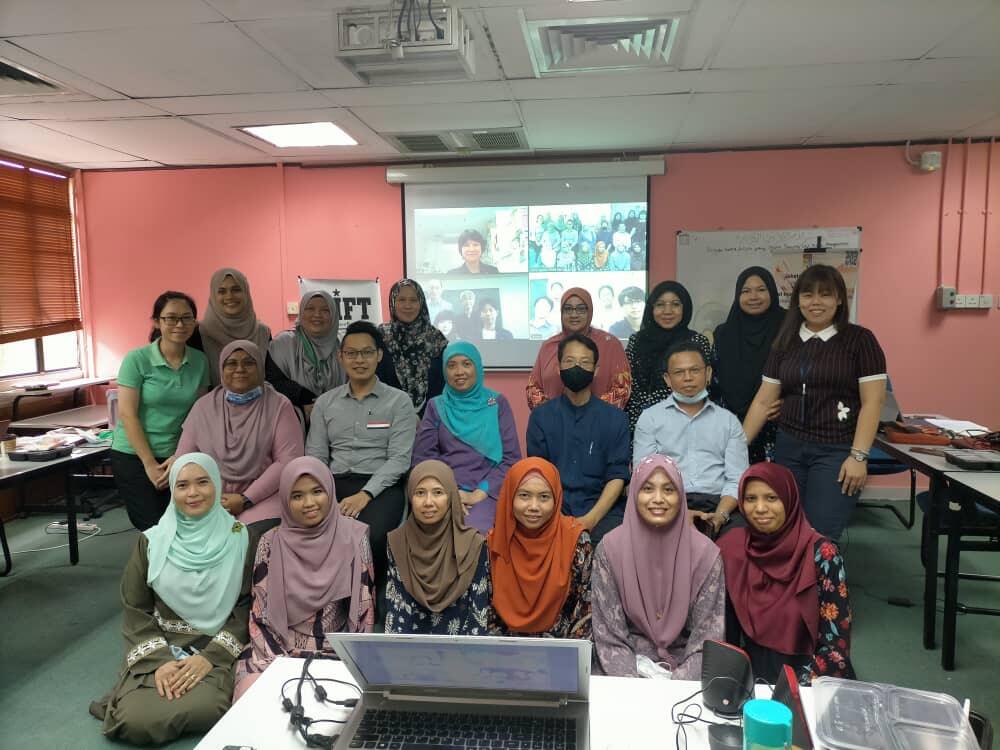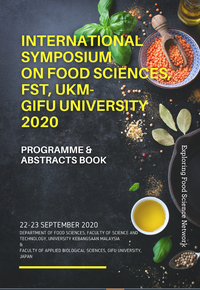 2020.10.09
Internal links
Original sites
External links
File links