Gifu University Entrance Ceremony AY 2020
 To all of the new students, congratulations on your admission to Gifu University! It is very unfortunate that we have decided to cancel the Entrance Ceremony AY 2020 scheduled on April 7, 2020 due to the wide spread of the new coronavirus disease, COVID-19 both in Japan and the world. We were hoping to share the moment of joy with you and your families on this auspicious day, but made a difficult decision to prioritize well-being of our students  
We are extremely pleased to have new entrants to our campus, and are willing to render support to you whenever and whatever challenges you may face in the days to come.
To the Newly Enrolled Students AY 2020
---
Message from the President of Gifu University, Hisataka Moriwaki Congratulatory Message


Congratulatory Message by the President of Gifu Pharmaceutical University, Takashi Inagaki   
Congratulatory Message by the Chair of Gifu University Alumni Association, Akiko Asai


Congratulatory Message
Chancellor, National University Corporation Tokai National Higher Education and Research System, President of Nagoya University, Seiichi Matsuo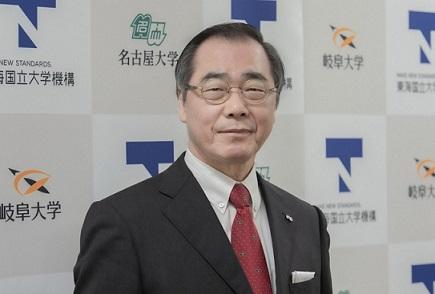 ---
Congratulatory Message

2020.05.01
Internal links
Original sites
External links
File links