Gifu University Head Office for Glocalization: 4th Winter School starts
Gifu University Head Office for Glocalization (GHOGL) held the 4th Winter School from December 4th to 21st, 2018. In view of introducing the joint degree programs in April 2019 (under the program, a student who has successfully completed the program established among partner universities, will be given a single degree from these partner universities), Gifu University is accepting eight students from the Indian Institute of Technology Guwahati (IITG) and the National University of Malaysia (UKM) this year. They are all topnotch students who won the school attendance slots. They are engaged in research experiments at laboratories of the Faculty of Engineering and the Faculty of Applied Biological Sciences under the instructions of supervisors and in collaboration with Japanese student tutors.
In this winter school, the students will take part in company inspection tours which include visit to Mitsubishi Chemical Yokohama R&D Center (Kanagawa Prefecture), Yamazaki Baking Co., Ltd. Central Laboratory (Chiba Prefecture) and Nisshin Seifun Group Inc. Chiba Plant (also in Chiba Prefecture). On campus, they attend the Japanese language classes and a Juni-Hitoe (layered kimono) traditional dress workshop offered by the Center for Japanese Language and Culture.
We hope that this winter school program will help the IITG and UKM students, Gifu University students, teaching and administrative staff cultivate understanding of the future direction of international collaborative education and promote its implementation.
Gifu University was given permissions from the Ministry of Education, Culture, Sports, Science and Technology (MEXT) of Japan for the establishment of the International Joint Department of Food and Science and Technology with the IITG (master's and PhD) in June this year. The permissions of the International Joint Department of Integrated Mechanical Engineering with the IITG (PhD) and the International Joint Department of Materials Science and Engineering with UKM (PhD) were also given to the university this November.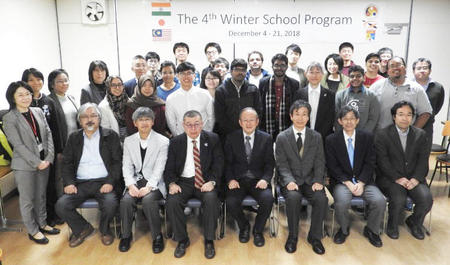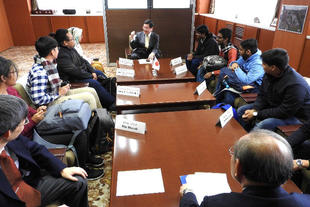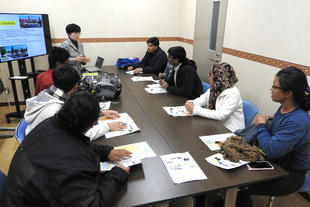 2018.12.26
Internal links
Original sites
External links
File links