MEXT Commendation for Associate Professor Yuji Naruse and His Team
Associate Professor Yuji Naruse and his team of the Department of Chemistry and Biomolecular Science, the Faculty of Engineering, Gifu University received a 2018 Commendation for Science and Technology from the Ministry of Education, Culture, Sports, Science and Technology (MEXT). This annual award goes to individuals or groups who have made great contributions in raising interests and deepening understanding about science and technology among the youths and the general public across the country and regions.

Associate Professor Yuji Naruse and his team were highly evaluated for the following activities:
- Eight ham radio contacts (called "ARISS School Contact") between the Japanese astronaut stationing at the International Space Station (ISS), and elementary and junior high school students in four prefectures of Tokai region (6 times in Aichi, 1 in Gifu)
- Support session (1 in Aichi) and lectures (2)
- "Electrical Workshops" (total of 30 times in Shizuoka, Gifu, Aichi, Mie prefectures and Nagoya City (Aichi Prefecture); total number of participants; approximately 1,500)

Six out of their activities above were officially recognized to be part of "Chiikino-kagakushiya (regional science house)" project of the Japan Science and Technology Agency (JST). In addition, the team made a presentation at "Science and Technology Festival in Kyoto 2011" hosted by the Cabinet Office.

Associate Professor Naruse visited the Office of President and reported his team's commendation to President Hisataka Moriwaki on April 23, 2018. In his meeting with the president, Professor Naruse said, "We are very glad to see that children enjoying "making things." We would like to continue our activities to encourage children to find the joy in making something by themselves in the years to come." President Moriwaki gave him the following word of encouragement; "You and your team's long-term efforts are now paying off. We are witnessing a solid educational cycle now in place, i.e. children who studied a lot at school have grown up to take a teaching profession. We know that it is crucial to nurture future generation and you are expected to keep on your activities for the promotion of regional education and social contributions."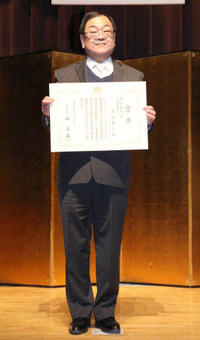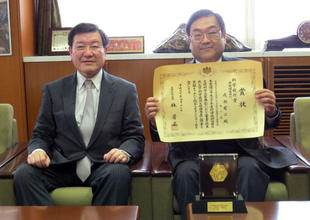 2018.05.08
Internal links
Original sites
External links
File links