14th Local Business Inspection Tour
Gifu University organized 14th Local Business Inspection Tour on November 13 and 14, 2017. This inspection tour started in 2007 and its objectives are to help Gifu University board members properly assess the current status of local industries, deepen their understanding about the regional economies and contribute to society. During this tour, Gifu University participants visited Alps Pharmaceutical Ind. Co., Ltd. and Kamioka Mining and Smelting CO., LTD (both in Hida City) and Ibiden Bussan Company in Motosu City, Gifu Prefecture. At each inspection sight, Gifu University participants gave a summary of university and engaged in opinion exchange. Later, they observed facilities and factories.

Details of this two-day inspection tour are as follows: at Alps Pharmaceutical Ind. Co., Ltd, Gifu University participants inspected the quality control division and the steroid production factory. At Kamioka Mining and Smelting CO., LTD, they visited the lead recycle factory where lead and plastics, etc. are extracted from used batteries for recycling. At Ibiden Bussan Company, they observed selection and drying processes at a dried vegetable production factory.

On their visit to Hida City on November 13, the participants held the meetings with Mayor of Hida City, members of Chamber of Commerce, representatives of the companies and financial institutions at Hida City government building. In the meeting, President Hisataka Moriwaki gave a brief explanation about the current state of university and its future visions. Mayor of Hida City, Mr. Junya Tsuzuku then introduced the ongoing programs/projects of the city to the participants. Active discussions followed between them with regard to human resource development and increasing local population.

All three companies have long been contributing to growth and development of regional economies, but they are concerned about declining workforce in Hida City and are placing a high hope on Gifu University in human resource development, and securing skilled personnel.

Local business inspection tours are invaluable opportunities for the university board members to inspect local businesses and industries, and come to know the real situations firsthand. Represented by this inspection tour, Gifu University continues to contribute to local communities through industry-academia partnership and human resource development.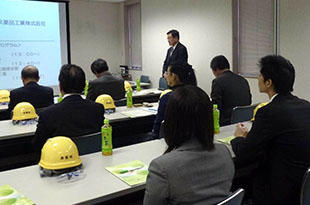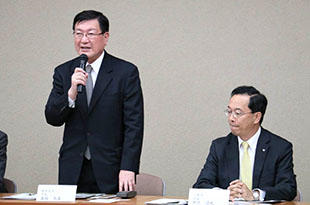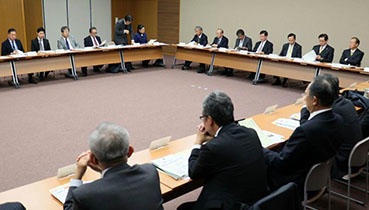 2017.12.08
Internal links
Original sites
External links
File links