1st Tokai・Hokuriku Bloc COC+ Promotion Coordinator Meeting
Gifu University organized 1st Tokai・Hokuriku Bloc COC+ Promotion Coordinator Meeting at Juroku Plaza in front of JR Gifu Station on September 29, 2017. Convening of this meeting was decided at Japan COC+ Promotion Coordinator Meeting held at Kochi University in March, 2017. On September 29, seven universities in Tokai・Hokuriku Bloc (University of Toyama, Kanazawa University, University of Fukui, Shinshu University, Gifu University, Shizuoka University and Mie University) and four schools (National Institute of Technology, Numazu College, Chubu University, Nihon Fukushi Univesrity and Nagoya Gakuin University) participated in the meeting. The seven universities were selected by the Ministry of Education, Culture, Sports, Science and Technology to implement COC+, Center of Community Program for local revitalization, and the four schools are the members of COC+.

The purpose of the meeting is to find solutions to regional challenges in implementing COC+, and in the 1st meeting, participants shared opinions over the progress in COC+ by individual schools and exchanged opinions for important agenda.

After presentations by individual schools, many questions were raised from the participants. They were "Can more students find jobs in their hometowns by attending research programs offered by local enterprises?" "How about a partnership with project supporting organizations?" and "How are the classes at universities and schools evaluated?" The participants later introduced and exchanged opinions with regard to actual cases of successful employment through joint research programs between schools and businesses, frequency of convening partnership meetings and effective use of portfolios.

Lastly, the participants agreed that the content of the 1st meeting will be reported to the next Japan COC+ Promotion Coordinator Meeting in March, 2018, and Gifu University continues to host the 2nd Tokai・Hokuriku Bloc COC+ Promotion Coordinator Meeting onward.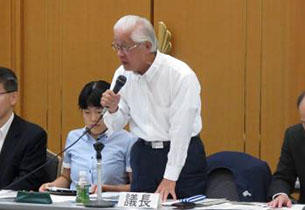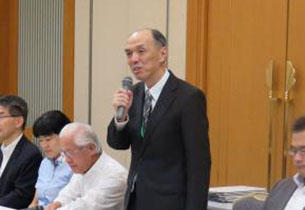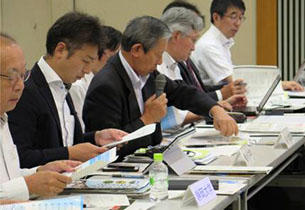 2017.11.24
Internal links
Original sites
External links
File links