50th Gifu University Forum, "Environmental University Forum"
Gifu University held the 50th Gifu University Forum, "Environmental University Forum" at the General Education building on November 1, 2017. Gifu University designates November as Environmental Month based on the date and the month when it made Environmental University Declaration. The university holds the Environmental University Forum annually ever since.

Professor Shuichi Yokoi of the Gifu International Academy of Horticulture was invited as a guest speaker. A total of 96 people on and off campus attended (72 teaching and administrative staff, 13 students and 11 citizens) the forum. Prior to Professor Yokoi's speech, Mr. Masaki Yokoyama, Executive Director for General Affairs and Finance, Gifu University gave an opening address, which was followed by an introduction of Professor Yokoi by Professor Yuzuru Mukai of the Facutly of Applied Biological Sciences.

Professor Yokoi delivered a speech titled, "Forests are invaluable assets to Gifu: How to hand off these assets to the future generation." Professor Yokoi first introduced that forest areas account for 81% in Gifu Prefecture, and mentioned that Japanese culture could also be called, "forest culture." He later detailed functions, current status and history of forests in Japan. The essence of his message was as follows: "Forests die and regenerate with the power of nature, humans and time. For disaster-prone countries like Japan, forests play crucial roles in land conservation. Forest resources are indispensable recyclable assets for Japan and to conserve forests, we need to let the power of nature run its course. Human power alone will not sustainably protect forests forever." Lastly, he expressed his strong hope for human resource development who can take good care of forests far into the future.

After Professor Yokoi's speech, a panel discussion started between Professor Yokoi and Professor Mukai, and they later took questions from the audience such as, "regional revitalization and active use of forests," etc. When Professor Yokoi was asked about an ideal state of forest in an ideal surrounding, he said, "Forests that many people wish to have will be the best forests ever, however, it is important for us to use forests without placing too much a burden on its ecosystem."

When the forum ended, people in attendance said; "The topic of the forum was quite intriguing and insightful." "The speeches were very good because they were full of speakers' own experiences," and "The speakers answered to my questions at great length to help my understanding."

Gifu University will continue to promote environment conservation activities by bringing together the wisdom of experts and expertise in the days ahead.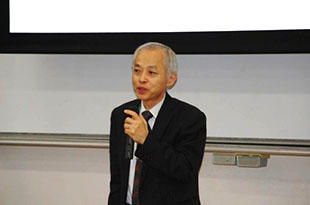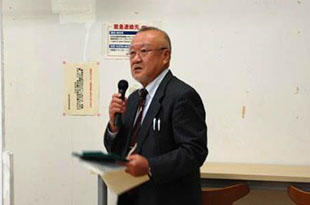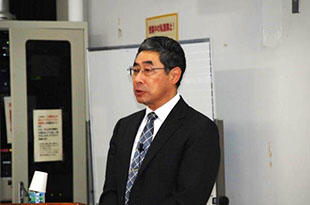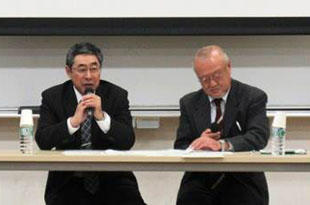 2017.11.14
Internal links
Original sites
External links
File links