Reporting session for "2016 Streamlining Efforts" by Administrative Staff is held
Gifu University has been putting a lot of effort to an initiative of streamlining and high efficiency of administrative work for years. On March 2, 2017, a reporting session was held to introduce achievements of each faculty staff for 2016.

Under an initiative of this year, "Reviewing administrative organizations and management," each faculty implemented its own reform agenda by taking account of a start of new Graduate School of Natural Science and Technology, and reorganization of educational and research bodies of Gifu University in April, 2017.

Mr. Masaki Yokoyama, Executive Director for General Affairs and Finance, Vice President gave an opening speech, which was followed by presentations of seven faculty administrative staff members.

At the end of the session, President Hisataka Moriwaki said, "This is the third time for me to attend the session since I assumed the post of president. I believe that the staff's efforts for downsizing and promotion of efficiency are bearing fruit every year. I hope that everyone works together for cost saving, but please bear it in mind that assigning right persons to right places are equally important."

As a new program starting from this year, outstanding achievements by the staff which were presented at the session, will be honored at a later date.

Gifu University continues to strive to rationalize and improve administrative work by referring to the questions and opinions expressed during the latest reporting session.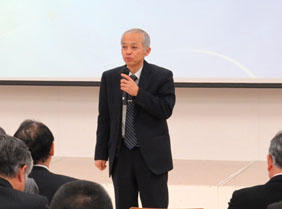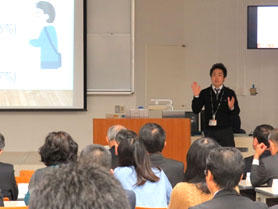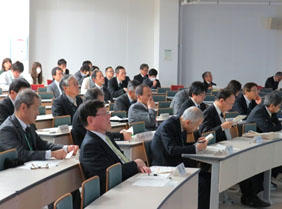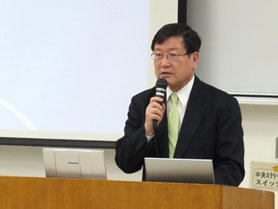 2017.03.21
Internal links
Original sites
External links
File links